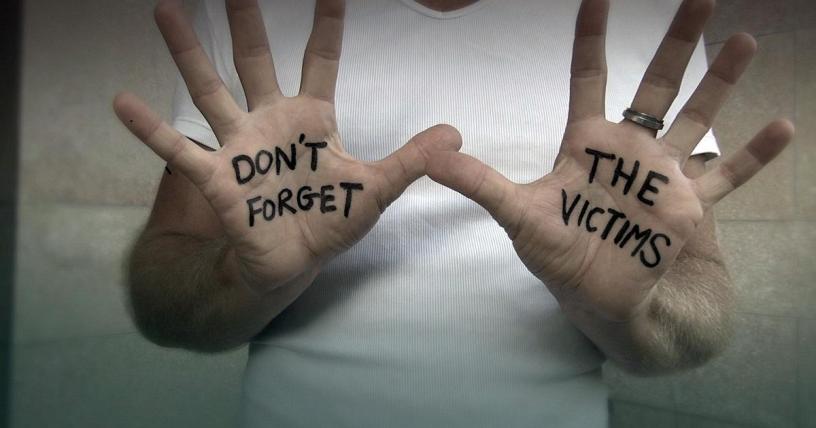 The football family was today encouraged to put adequate safeguards in place to reduce the risk of players becoming the victims of sexual abuse.
To mark Sexual Abuse And Sexual Violence Awareness Week the Irish Football Association reiterated its commitment to raise awareness of the issues surrounding sexual abuse and sexual violence.
Kevin Doyle, the Irish Football Association's Safeguarding Service Delivery Manager, pointed out: "Recent participation figures for football throughout Northern Ireland indicate around 72,000 children and young adults aged four to 24 and upwards of 20,000 adults are currently involved in playing the game. 
"It is more than likely that some of those participants may have been affected in some way by sexual violence or abuse. It is important that we talk to children and young people to educate them about risk and ensure adequate safeguards are in place to reduce the likelihood anyone will come to harm. 
"While survivors may be reluctant to report offences to statutory services they can still get access to information and support, counselling and therapeutic interventions for victims, survivors and those affected by sexual abuse, sexual violence and associated traumas."
As part of Sexual Abuse And Sexual Violence Awareness Week a conference entitled #enoughisenough was hosted by Nexus NI. It focused on the future of prevention, protection and prosecution for survivors of sexual violence or abuse.
Doyle, who attended the conference, said alarming figures from the Nexus NI Annual Report 2017-18 were highlighted which showed the scale of their work to support those affected by sexual violence and abuse. It revealed 17,776 counselling sessions were offered to survivors of sexual violence with just under 15,000 attending sessions. 
"It also highlighted that, while media reports imply that most abuse is carried out by males who are celebrities, clergy, teachers or sports coaches, most of the abuse is committed within the family setting followed by online offending, abuse in institutions and street grooming," he pointed out.
Throughout the conference speakers outlined some of the barriers faced by survivors of abuse to reporting offences – and insisted victims should be central to the process. Among the barriers outlined were doubts as to whether survivors would achieve a positive outcome through the criminal justice system.
Doyle continued: "Survivors often consider the impact their disclosure will have throughout their family network. How will they respond? Will they be believed? Will they have to revisit the trauma of the abuse?."
The conference also heard recent high profile cases have made it more difficult for survivors to have any confidence that they will achieve a positive outcome by reporting the offence.
The Irish FA's safeguarding officer further explained: "Nexus NI statistics indicated that rarely is abuse a one-off incident. Grooming is the process used whereby the groomer establishes a relationship with the child (or adult) with the intention of isolating them from their family, peers or support network, increasing their dependence on them. 
"Again there are massive barriers to breaking away from the abuser and reporting the offence or seeking help. Those who are abused often say 'Will people think it's my fault?' 'Is someone else at risk if I report it?' or 'Could I have done anything differently?'. 
"While it's easy to criticise some of the choices individuals make we can never disregard or underestimate the pressure they may be under because of their exploitation."
Support is available at www.nexusni@orgor email info@nexusni.org.