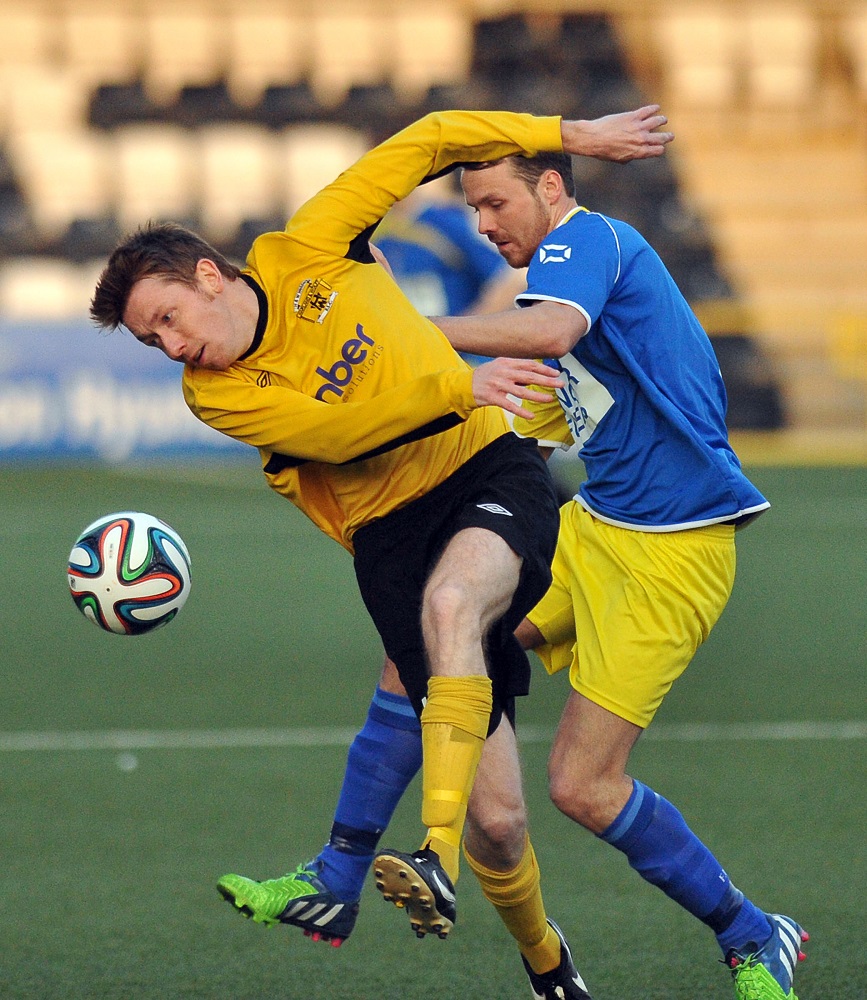 The Seasiders took the game to the Welders early on and as time went on the pressure started to show.
Bangor played the more aggressive football and were unlucky not to have scored on a number of occasions.
Welders 'keeper Michael Dougherty made a number of goalmouth saves and kept the game alive.
As the half time whistle came both sides seemed to need the break to regroup and organize for the second half.
The second-half showed a different Welders side with more passion and this paid of when Bangor started to show their frustration, resulting in Jordan Forsythe being shown a straight red card on 55 minutes.
From here on it was a start stop affair until the Welders upped the pressure again with 15 mins left of normal time.
With five minutes remaining the Welders got their reward when David Rainey opened the scoring for the East Belfast side.
Bangor tried to come back into it but just as the official showed the board with three mins of added time the Welders got their second goal with a strike from substitute Chris Middleton.
Final score: HW Welders 2-0 Bangor