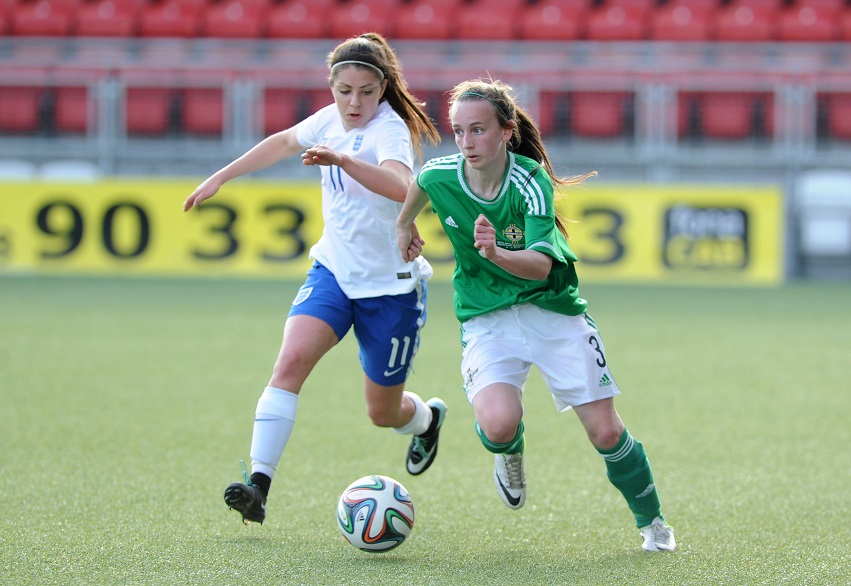 How did these circumstances come about?
Well on Saturday last in the first round of matches in the UEFA Under 19 Elite round England were trailing by 2 goals to 1 to Norway as the match went into additional time, a penalty was awarded to England an opportunity to restore parity, but whilst the penalty was scored the referee disallowed the goal because of the encroachment of an English player into the penalty area.
Then, in contravention of law 14 of the Laws of the Game, she awarded an indirect free kick to Norway rather than having the penalty kick retaken.
The game ended 2-1 to Norway and following a protest by the FA to UEFA, a decision has been taken that because of the technical error by the referee the penalty and the 18 seconds following it should be replayed, thus the 22 players who were on the pitch on Saturday night will return to Seaview tonight for what is likely to prove to be the denouement of the group.
Before that Norway play Northern Ireland at Solitude and England play Switzerland at Seaview with both matches kicking off at 3:00pm this afternoon.
Depending on the results in these matches the penalty this evening might prove decisive in which team qualifies for the Final tournament later on this year.