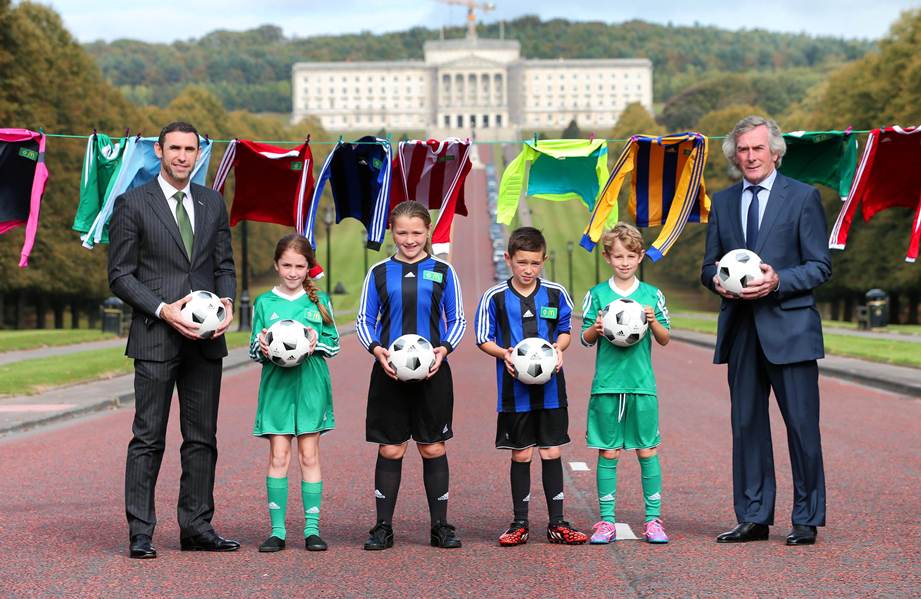 Last year alone nearly 5,000 accredited clubs across the UK have already received over 58,000 kits, demonstrating McDonald's commitment to improving the standard of community football.
The scheme could see over 250,000 strips distributed to accredited clubs over the course of the programme.
The scheme was launched in Stormont at the beginning of the year and was attended by football heroes Martin Keown and Pat Jennings. All eligible Foundation Club Mark accredited clubs, with at least one youth team, will receive one new kit every year of the programme.
If you are interested in more information on how your club can redeem its kit or how to achieve Foundation Club Mark status, please follow the link:
http://www.mcdonalds.co.uk/ukhome/Sport/Football/LetsPlay/kit-scheme/ifa-kit-scheme.html