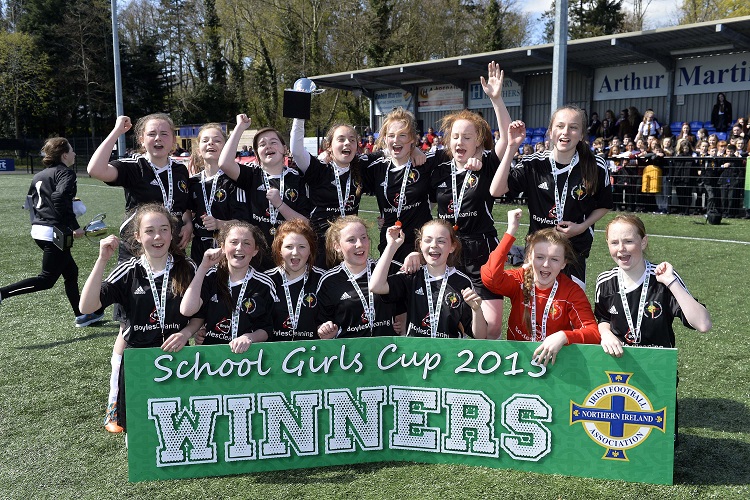 In the Senior final, between Castlederg High School and Holy Cross College, Castlederg took the lead on 23 minutes with a goal from Kim Bucan.
In the second half, Holy Cross turned the game around with goals from Chelsea Sheerin and Ellie Jay McMenamin to lift the IFA Senior Schools Cup for the third year in a row.
Final score: Holy Cross College 2-1 Castlederg High School.
The IFA Junior Cup Final between Holy Cross College and the Girls Model ended 0-0; so the game went to penalties with Holy Cross winning 4-3.
Irish FA Women's Domestic Football Manager, Sara Booth said:"This is the biggest event of the schools calendar for girls' football and we are just so proud of all the four teams who participated today.
"As part of the Irish FA Girls' and Women's Football Plan, the Association invests a significant amount of resources in schools football and it is encouraging to see the standard of football proving every year.
"It is also tremendous to see the amount of girls who were here today who also play for their local women's clubs. Sion Swifts, Killen Rangers Ladies and Crusaders Strikers had great representation here today and it is testimony to the excellent work some of our women's clubs are doing to consolidate school - club links."