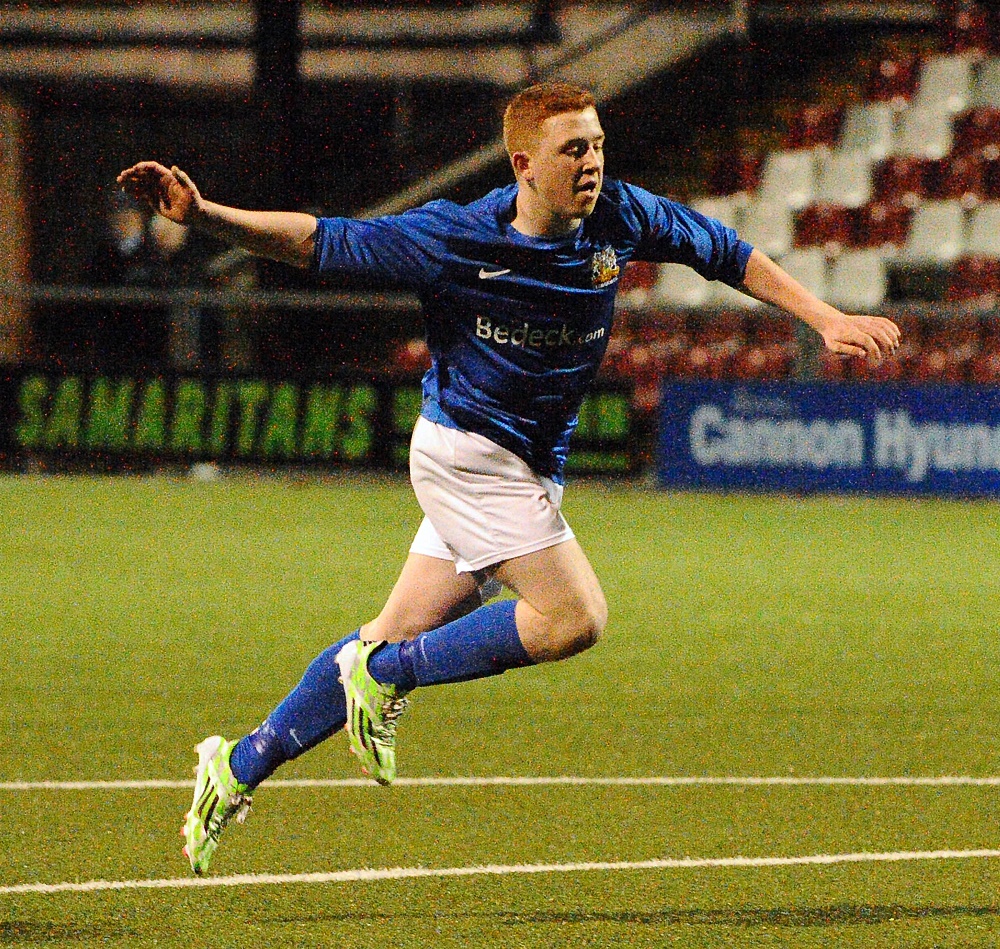 Mourneview Park, Lurgan hosts tonights game with a 7:30pm kick off, the game will be played to a finish with extra time and penalties if required.
Admission is £5 and £2
Good luck to both teams and here's a reminder of how they reached the final.
LINFIELD RANGERS 4-0 DUNGANNON SWIFTS YOUTH
Three second-half goals eased Linfield Rangers into the final of this season's Harry Cavan Youth Cup Final.
Linfield led 1-0 at the break thanks to a close range finish from Jack Upritchard on the half-hour.
That lead was doubled on 61 minutes when Ryan Leetch fired home after a stunning save from Matthew Leyburn had denied Paul Smyth.
Smyth grabbed Linfield's third, eight minutes from time, when he raced forward and lobbed Dungannon Swifts' keeper Leyburn before firing home.
Linfield's fourth goal came on 87 minutes when Jack Smith's free-kick when in off the post.
GLENAVON YOUTH 5-2 ST. OLIVER PLUNKETT
A Shane Lavery hat-trick saw Glenavon Youths reach the final of the Harry Cavan Youth Cup at the expense of St. Oliver Plunkett tonight at Seaview.
The game was 17 minutes old when St. Oliver Plunkett took the lead with a penalty from Jordan Thompson.
Glenavon's task became even more daunting soon after following Cormac Deery's dismissal for a second bookable offence.
Lavery levelled for the Lurgan Blues on 35 minutes before firing them in front two minutes into first half stoppage time.
They could even afford the luxury of a missed penalty two minutes after the break before, on 50 minutes, Sean O'Hanlon equalised for Plunkett.
Glenavon stepped up the pressure and two goals from midfielder Martin Olali in the 75th and 83rd minutes seemed to have settled the tie but there was still time left for Lavery to get his hat trick.
St. Oliver Plunkett's night just got worse as they had Liam McKenna sent off for a second yellow card right on the stroke of full time.