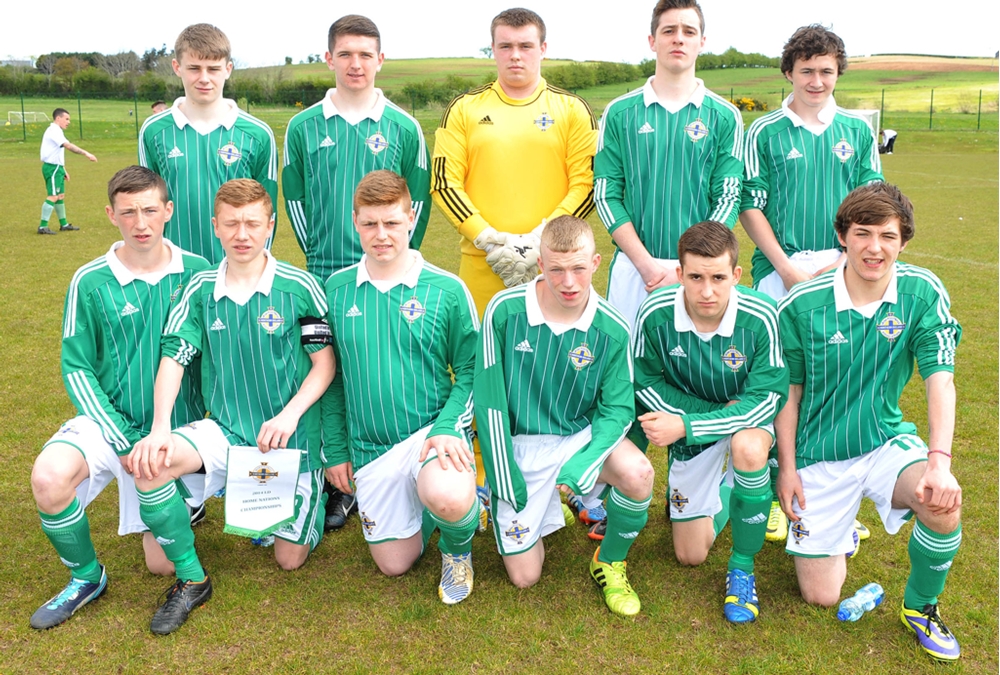 Games against the Republic of Ireland, Scotland and the host nation Wales will follow in an intense week of competitive international football.
Team Coach Mal Donaghy is looking forward to the challenge ahead: "We have a young squad but the majority are playing in mainstream football and that's a huge benefit at this level.
"We have been together since November and played some competitive preparation fixtures against some quality local opposition. Morale is good and we are looking forward to the fixtures. It will be a great experience for the boys representing Northern Ireland at Newport Stadium in an international competition."
International Learning Difficulty Football is played to full FIFA Rules.
Fixtures:
Tuesday 7 April (3pm): Northern Ireland v Republic of Ireland

Wednesday 8 April (3pm): Northern Ireland v Scotland

Thursday 9 April (12.30pm): Northern Ireland v Wales
NORTHERN IRELAND SQUAD:
Neil Shields (GK) - Moneyreagh; Callum Ross (D) - Ballymena; Ciaran Parker (D) – Lisburn; Dylan Hunter (D) – Kilkeel; Andrew Murray (D) – Newtownards; Bradley Shannon (M) – Belfast; Mason McClure (M) – Bangor; Jonathan Hanlon (M) – Ballymena; Jordan Spring (F) – Belfast; Shane McKernan (M/F) – Lisburn; James Boyce (F) – Ballygowan; Sam Crawford (GK) – Belfast; Josh Harwood (D/M) – Belfast; Jamie Meehan (F) – Belfast; Ryan Bickerstaff (M) – Belfast; Scott Freeman (M) - Coleraine; Brendan Robinson (D) - Lisburn.
For more information on Learning Disability Football, please contact Alan Crooks, Irish FA Development Manager for Disability Football: acrooks@irishfa.com