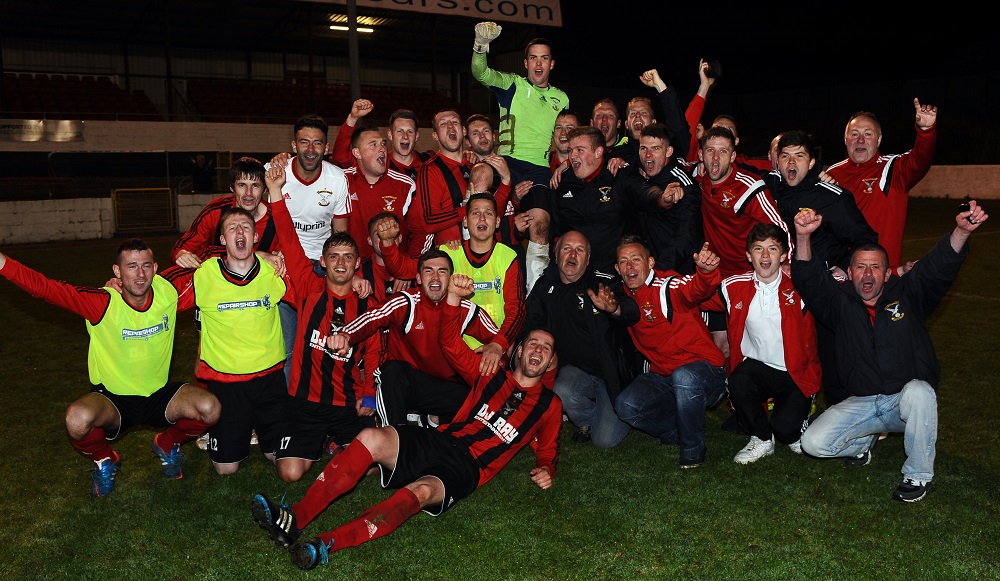 Harryville Homers had the best of the early exchanges and deservedly took the lead with a spot kick form Gary Baird following a rash challenge by Jason Perry on Alan Rainey in the Lower Shankill penalty area.
Lower Shankill gradually worked themselves into the game and Jonathan Ward got the equalising goal after 36 minutes following a stumble at the crucial moment from the Homers goalkeeper Ryan Martin.
The second half was a scrappy affair, but both teams remained fully committed.
Goalmouth action was scarce and tempers boiled over in the 89th minute when both teams saw red with Ryan Stewart (Harryville Homers) and Scott Campbell (Lower Shankill) both dismissed.
The remaining minutes of normal time were played out without further incident and the match was destined for extra time.
During extra time neither team really wanted to risk too much and both seemed to be happy to settle the match with penalty kicks.
The penalty shoot out proved disastrous for Lower Shankill who missed their first three kicks, with the Homers scoring their first three kicks through David Nicholl, Ricky Forsythe and Mark McKay.
Congratulations to Harryville Homers who will now have the opportunity to defend the trophy they won last year on May Day against Rosemount Rec.