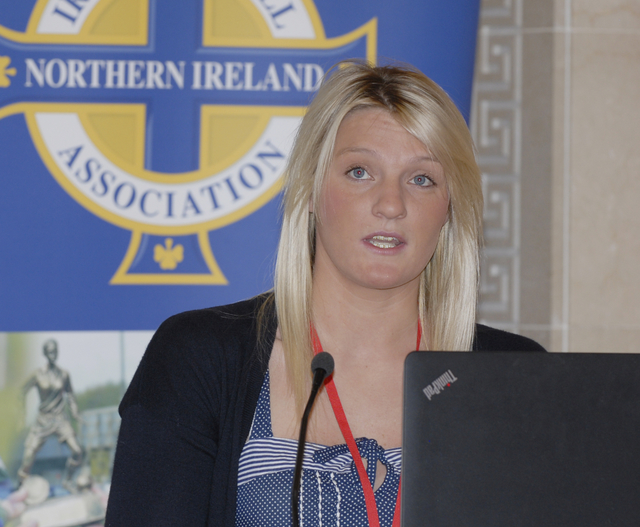 The McDonald's Football Mum of the Year Award will recognise mums who put in countless unpaid hours of hard work, so that their children and their friends can enjoy playing football.
From time consuming tasks such as running kids to training and matches that can be hours away and managing their team kits, to helping run their child's local team, or even starting a local team simply so their children and their friends can play; the awards are an opportunity to acknowledge their selflessness.
McDonald's Football Mum of the Year ambassador, Coleen Rooney, said: "I'm so excited about this award. I live in a football-mad house and know how much goes into just getting the kids to training and making the time to watch them play every week, so I can only imagine the amazing nominations we're going to receive for this. Dads tend to get the credit a lot of the time for coaching teams or teaching their kids how to play, so this award will give people a chance to shout about the hard work mums do on and off the pitch."
"I've watched the training today and picked up a few tips and drills that I can do with the boys at home. Wayne does a brilliant job teaching the kids to play football, however he's not always at home, so it's a great way for me to bond with them as well. I love having a kick about with the boys in the garden. I think I do a pretty good job!"
Coleen Rooney will present the Football Mum of the Year Award to the winner at a special ceremony at Wembley Stadium on Sunday 2 August.
Nominations for the McDonald's Football Mum of the Year Award are now open and will close on 19 June 2015. To nominate a mum you know go to www.mcdonalds.co.uk/mumoftheyear