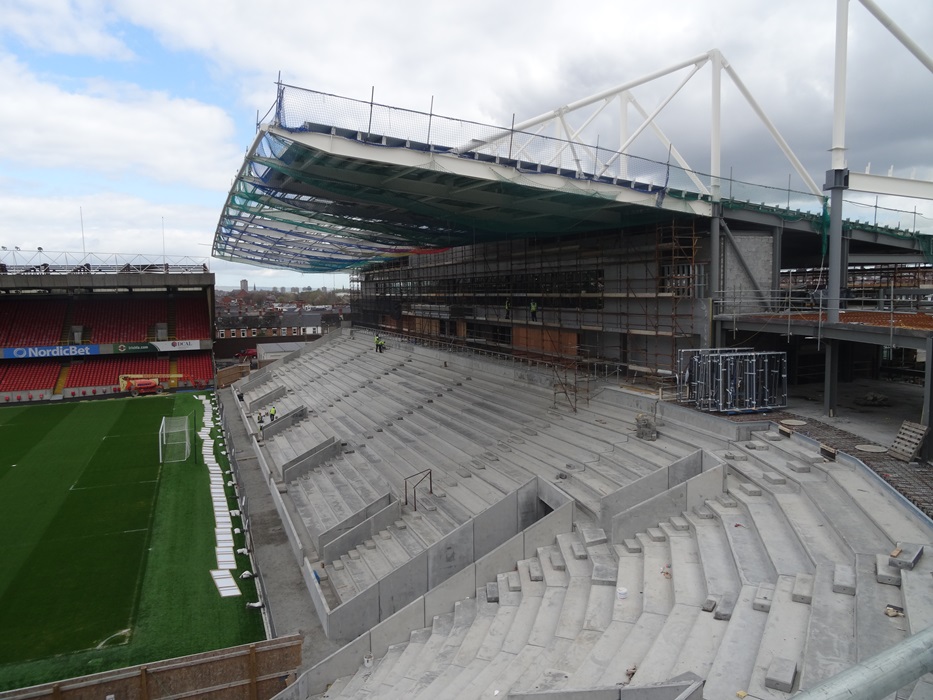 This recommendation came after a series of meetings with all interested parties which considered all the available evidence and following the review of a structural engineer's report which was received towards the end of last week. Planning preparation for this work will now begin immediately.
In addition, the Board resolved that the upcoming UEFA Euro 2016 qualifier against Romania on Saturday 13 June 2015 will be played at the National Football Stadium. The project team has produced a plan which will enable all of the 10,000 capacity to be met for this game by accelerating works on the project in the East Stand, South East Quadrant, and South Stand.
Irish FA Chief Executive Patrick Nelson said: "Naturally it is sad that we are having to resolve the West Stand issues in this manner, however the project team has worked tirelessly over the past three weeks to develop a plan which will enable us to play Romania in our own home in eight weeks' time. Now the decision has been made, the focus turns to delivery. We will keep in close touch with UEFA and the relevant safety authorities to ensure that they are fully aware of, and in agreement with, our plans."
Michael O'Neill, Northern Ireland senior international team manager added: "I attended the meetings on Friday and was impressed by the attention to detail in the plan put forward by the project team. I now look forward to the Euro 2016 qualifier against Romania in June being played at the National Football Stadium at Windsor Park."