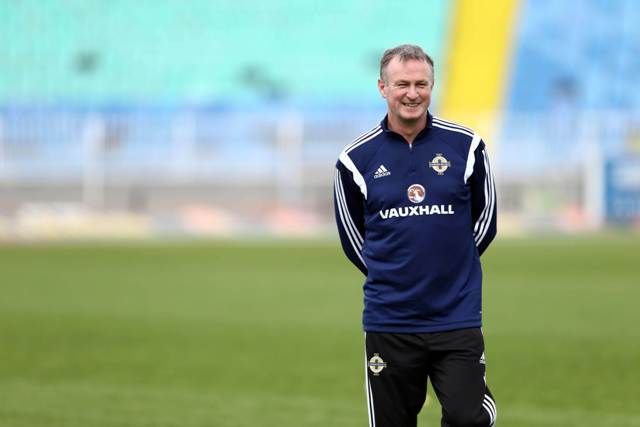 The game is intended by both managers as a training exercise prior to important European qualifiers in Group F against Romania and in Group D against Scotland.
For Northern Ireland it will come four days after the international friendly against Qatar in Crewe on May 31, and the EURO 2016 qualifier against Romania at the National Football Stadium at Windsor Park on June 13.
Northern Ireland manager Michael O'Neill said: "It was important for us to get a quality game before the EURO 2016 qualifier against Romania at home on June 13 and this game provides the perfect scenario on the back of the Qatar friendly.
"Having the game behind closed doors will allow both myself and Martin flexibility which we wouldn't have under normal international circumstances and it will also help greatly in terms of our preparations for the important qualifier against Romania the following weekend."
Republic of Ireland manager Martin O'Neill said: "With the season ending early for a lot of our players, Michael and I discussed it and see this as a mutually beneficial exercise for both sides. Holding the match behind closed doors will give us the flexibility to make any changes we see fit ahead of the European qualifiers on June 13.
"The championship season ends on May 2, and if players are not involved in promotion relegation play-offs, that could be over a month without any games. It represents an ideal opportunity to build the intensity of our preparations, leading into the England friendly, and before the important qualifier against Scotland.