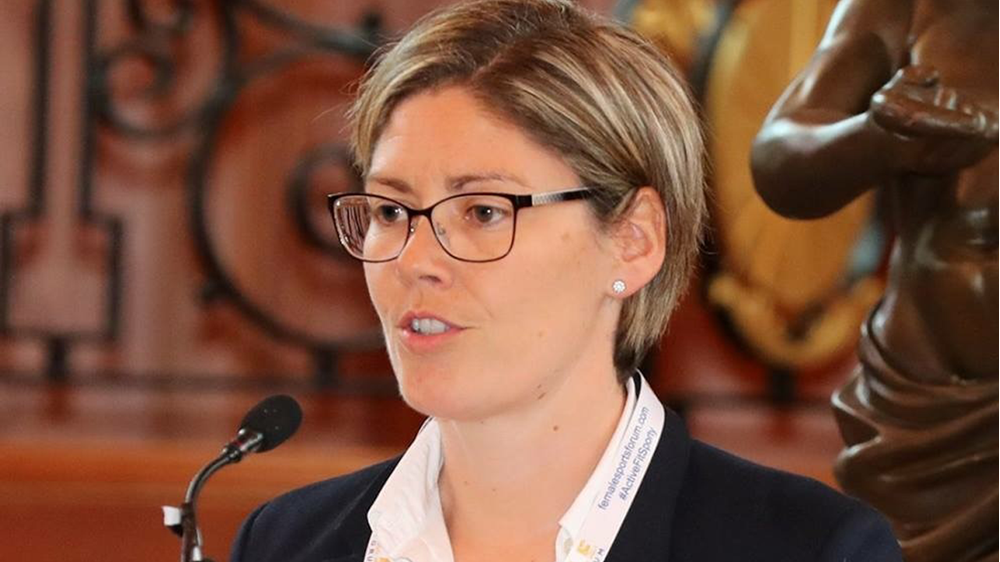 The Irish FA's Director of Women's Football, Angela Platt, believes International Women's Day can help to highlight the progress being made in women's football. 
IWD, which is being staged today (8 March), celebrates the social, economic, cultural and political achievements of women around the globe.
Angela Platt said: "International Women's Day is very important as it enables more conversations about women's achievements and continues to shine a light on progress for gender equality.
"It also encourages everyone to think about what they can do to make the world a more equal place for everyone. It is important for the game generally as we continue our work towards providing greater opportunities for girls and women to be involved in football."  
Platt, an experienced sports administrator over a 20-year period spanning local government, sporting governing bodies and the voluntary sector, took up her role at the Irish FA back in October.
"So far in the role it has been great to see so much fantastic work being done at all levels of football for girls and women. It is inspiring to see the momentum girls' and women's football now has and building on the previous success to continue to grow the game and maximise impact," she said.
A former elite athlete, Platt played for the Ireland senior international hockey team as goalkeeper from 2000 to 2006, amassing 75 caps in the process, after playing hockey, football, athletics and badminton at youth international level.
She further pointed out: "I have been blessed and am privileged to have enjoyed a career in sport, both as a player and as an administrator. I have had the pleasure of meeting and being inspired by so many great people doing amazing work and using the power of sport to provide a better future for people in Northern Ireland.  
"It is an honour to be the first Director of Women's Football with the Irish FA. I am enjoying the role and being inspired by the many people playing their part at all levels of the game - in schools, clubs and communities - to create greater opportunities for girls and women in football."
The Director of Women's Football also welcomed the full-time training programme which has been established by the Irish FA for 22 members of the Northern Ireland senior women's squad ahead of UEFA Women's Euro 2022 in England this summer.
She said: "The investment in the full-time programme is already making a big difference in the preparation of the squad ahead of this summer's Euros.
"We are now just over two months into the programme and players and staff have settled in well to the daily training and recovery schedule. The programme is enabling players to focus on football without having to juggle commitments of work or studying.
"The positive effect of that was evident from the camp in Spain last month with good progress in performances against some higher ranked teams. Newforge (in south Belfast) has been an excellent venue for the squad to be based and everything they need is at one facility."
While there is naturally a focus on the Women's Euros just now, the Director of Women's Football is also looking to the future.
She pointed out: "Our pathway programmes continue to support the development of our young players to be future senior internationals. They are inspired by the role models we have in our senior women's squad and are working towards their own dream of playing for Northern Ireland in the future.
"It is an exciting time for Northern Ireland women's football and the talent involved in our pathway programmes is inspiring and the future is bright.
"As our U16, U17 and U19 girls' squads prepare for UEFA tournaments in March, April and May, the development opportunities those events provide are so beneficial for our young players and it will be great to see their progress in the months and years ahead."
And Platt further revealed the association is continuing to engage with members of the senior women's team on a range of issues to support the development of women's football moving forward.