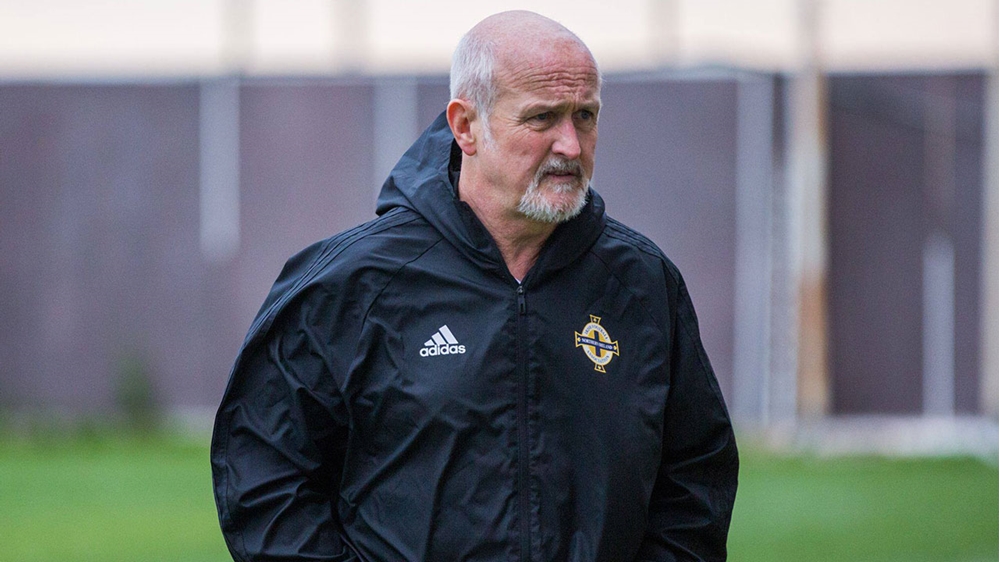 Northern Ireland's Women's Under-17s are set to compete in Euro qualifiers in Israel in the coming days.
They will be taking on Luxembourg, Faroe Islands and Israel in League B of the UEFA European Women's Under-17 Championship 2022, which has adopted a Nations League-style qualifying format.
League A games are also taking place this month in Qualifying Round 2 to decide which seven teams will join hosts Bosnia and Herzegovina in the WU17 Euro 2022 finals from 3 to 15 May.
The aim for Northern Ireland in the coming days will be to gain promotion to League A in QR1 of the 2022-23 edition of the competition.
First up for Alfie Wylie's side is a game against Luxembourg tomorrow (10 March). The venue is Israel's national team complex at Shefayim (10am UK time start).
Their second game in League B Group 1 is on Sunday against Faroe Islands. It's also being played at Shefayim with a 10am start (UK time).
Matchday three will see them come up against Israel at the Ramat Gan National Stadium next Wednesday (16 March) when the kick-off time will be 3pm UK time.
Wylie has brought a 20-strong squad to Israel for the matches. It shows five changes to the one that competed in phase one of WU17 Euro 2022 qualifying in Serbia back in September when Northern Ireland were relegated to League B.
The WU17s boss has three players out due to injury, while another two are currently ill.
He pointed out: "We may be missing a few, however we have a strong squad. The onus is on us to top this group to continue the progression and the development of the players.
"When we were in League A (in the autumn) it was a huge challenge for us. We were up against some of the best teams in Europe, and we were among seven of the top 28 teams in Europe who were relegated.
"Our Under-19s were the last team to top a group in Euro qualifiers. That was in 2011 and I believe the exciting team we have here in Israel can top their group."
The Northern Ireland WU17s squad for the mini tournament in Israel features:
Goalkeepers - Erin McAllister (Linfield Ladies), Ellie Scott (Lisburn Rangers).
Defenders - Sarah Tweedie and Abi Sweetlove (both Linfield Ladies), Niamh Coyle and Clarah Quigg (both Sion Swifts Ladies), Cerys Madden (Cliftonville Ladies), Niamh O'Donnell (Mid Ulster Ladies), Mikayla Wildgoose (Birmingham City Women).
Midfielders - Naomi McLaughlin and Aoibhe O'Neill (both Sion Swifts Ladies), Grace Montgomery and Aimee Kerr (both Carnmoney Ladies), Rhyleigh Marks (Linfield Ladies), Megan Neill (Glentoran Women).
Forwards - Keri Halliday, Sophie Gargan and Emily Reid (all Linfield Ladies), Rachel McIntyre (Glentoran Women), Olivia Stubbs (West Bromwich Albion Women).