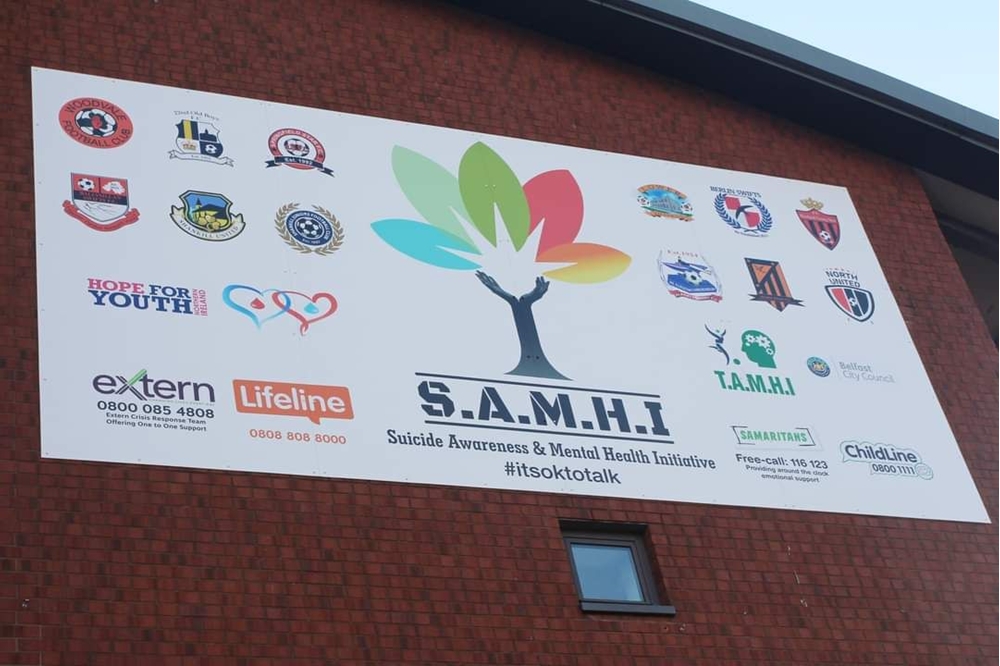 Twelve football clubs from the Belfast area have joined forces to unveil a mural in the west of the city to raise awareness about suicide and mental health. 
The football clubs came together under the umbrella of SAMHI (Suicide Awareness & Mental Health Initiative) to officially launch the mural on the Shankill Road on World Mental Health Day.
The 12 clubs involved are 22nd Old Boys, Albert Foundry, Shankill United, Lower Shankill, Woodvale, Bootle Street, North United, Shankill Juniors, Springfield Star, Ballysillan Swifts, Westland and Berlin Swifts.
The mural on the Spectrum Centre was funded by Belfast City Council and features the badges of all the clubs involved and the logos of their partners, including TAMHI, Safe Project, Extern, Lifeline, Samaritans and Childline.
Stephen Paul, founder of SAMHI, said: "Our approach to mental health and wellbeing is raising awareness alongside training, linking people to help and support.
"Football clubs provide an important opportunity to reach and support members and get them talking about how they're doing. 
"It isn't exclusively for men but given that a high proportion of football clubs are male it's an important way of reaching them. This reach goes way beyond the clubs and right across the community."
"Helping one person might not change the world but it could change the world for one person. We rise by lifting others," he added.