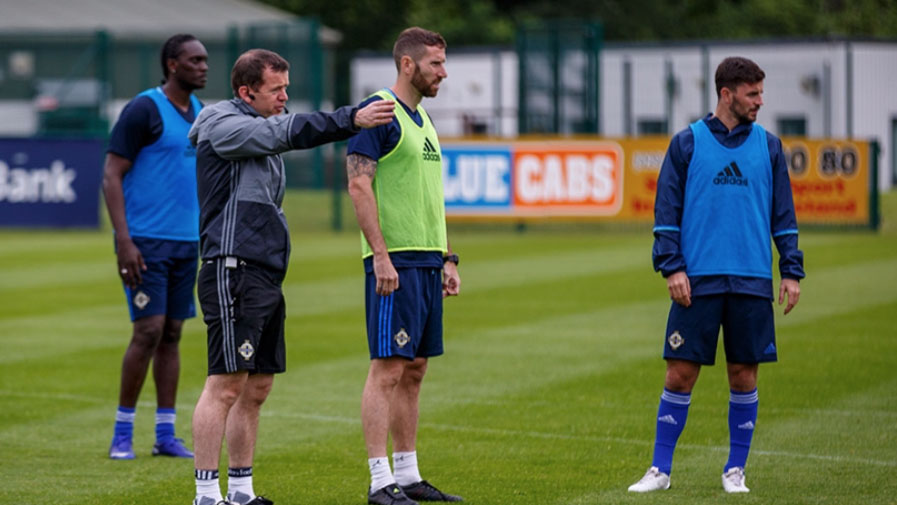 The Irish FA's Coach Education department is currently seeking applications for a UEFA Pro diploma course which it will be running from May next year – and the deadline for applications is looming.
The highest coaching qualification in Europe, the UEFA Pro Licence is now a mandatory requirement to manage in the Northern Ireland Football League, other European leagues and in UEFA club and international competitions.
The deadline for applications for the Irish FA's Pro 2021-22 course is 30 October 2020.
A spokesperson for the Irish FA's Coach Education department explained: "The UEFA Pro Licence is an elite coaching qualification intended by UEFA only for those coaches who are currently, or who have the potential to be, working at the top professional leagues, clubs or at international level.
"It is not intended to be sought by coaches as an extra qualification to add to their CV if they do not have the intention to work at elite competitions level."
Those who are not interested in operating at the elite level are instead encouraged to find alternative courses and learning opportunities to extend their CVs and improve their football knowledge without necessarily pursuing the UEFA Pro Licence.
Candidates for the Pro diploma must hold a valid UEFA A Licence to be eligible to apply. Further details and an application form are available here.