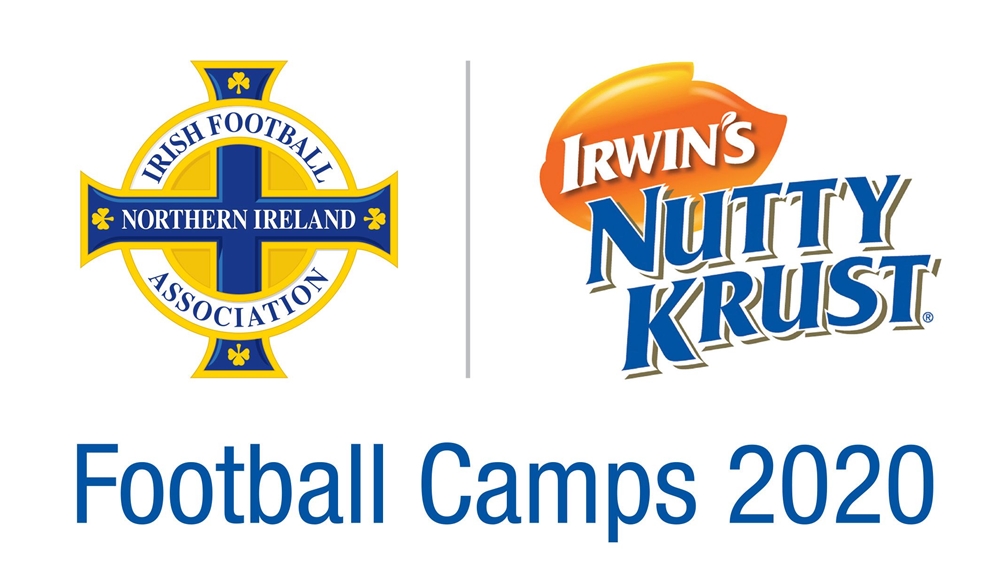 The Irish FA Foundation, in partnership with Irwin's Bakery, has announced the return of its Nutty Krust Football Camps. 
The Coronavirus pandemic meant our 2020 Easter and Summer camps had to be cancelled but bookings for the two-day Halloween camps are now live.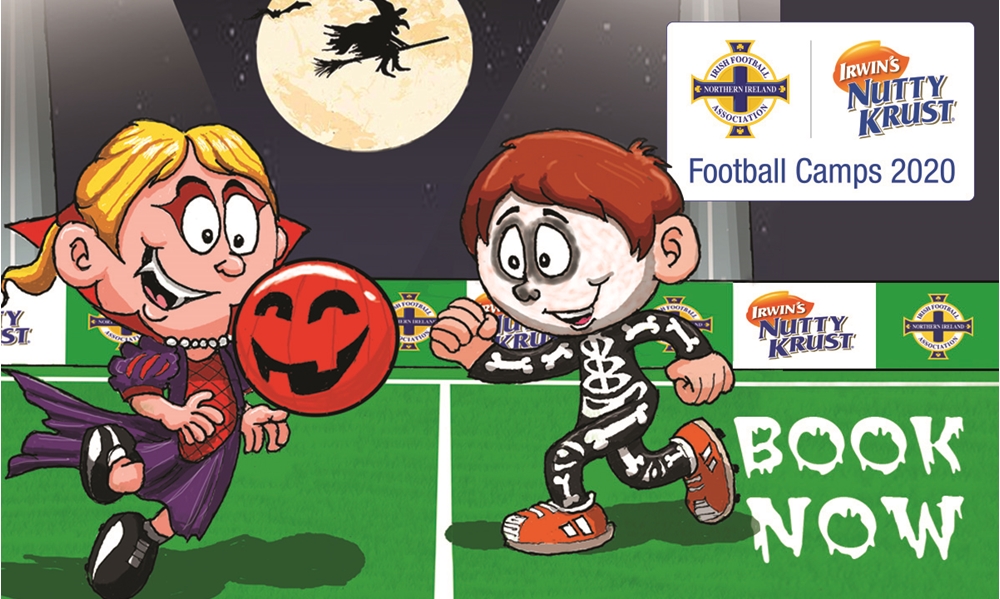 The camps, which are part of the foundation's grassroots development programme, will be staged in 12 locations across Northern Ireland over 29 and 30 October.
BOOK NOW: Irish FA Nutty Krust Halloween Football Camps 2020
The sessions will provide opportunities for children aged 5-11 to develop and improve their football skills in a structured environment with professionally trained staff. 
Places at the camps are available at a special discounted price of £10 for one child or £15 for two children, £20 for three children and £25 for four kids from the same family.
Claire Rea, from the Irish FA Foundation, said: "I would like to thank Irwin's Bakery for their ongoing support for our camps. Our team of coaches are looking forward to delivering an action-packed and fun-packed Halloween programme.
"We are living in unprecedented times with Coronavirus meaning regular changes to how we live, work and play. Just to reassure you, we are constantly monitoring the situation and will keep anyone who registers children for the camps updated on developments relevant to the planned camps."
Parents / guardians who register children will be required to complete a Covid-19 Health Declaration Form before your child can take part. The form will be sent close to the time of camp, along with any other updates. 
For more information about the Nutty Krust Halloween Football Camps visit: www.irishfa.com/footballcamps