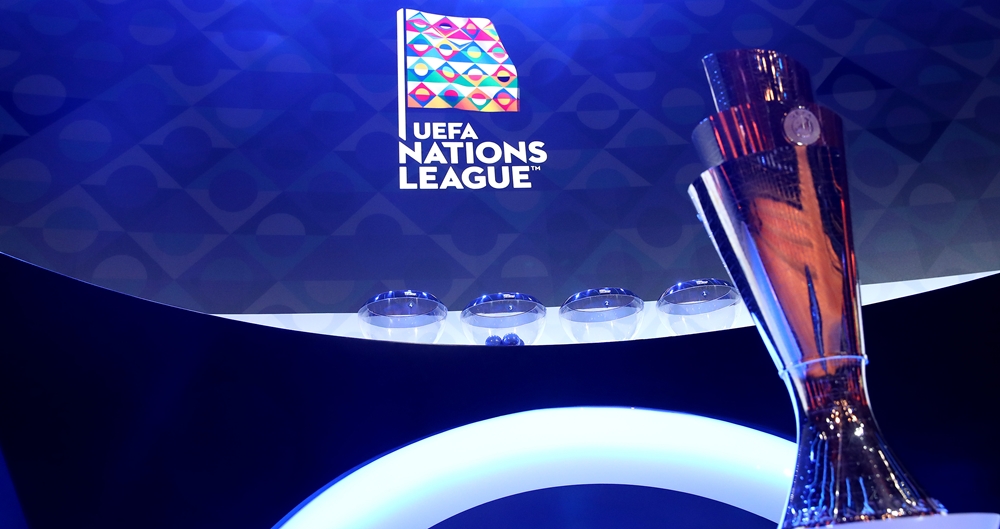 Northern Ireland will begin their second Nations League campaign with an away game against Romania in September – and they will end it with a home match against the Romanians just over two months later.
The boys in green and white have been drawn to face Austria, Norway and Romania in League B Group 1 of the competition this autumn.
Northern Ireland are scheduled to face the Romanians away on Friday 4 September (kick-off 8.45pm CET), while their second fixture in the group will see them take on the Norwegians in Belfast on Monday 7 September (7.45pm start).
Matchday three is a home game for Northern Ireland against Austria, whom they lost to home and away in the inaugural competition last season. The top seeds in the group are due to visit the National Football Stadium at Windsor Park on Thursday 8 October (7.45pm).
And then it's another quick turnaround as the senior men's team jet off to face the Norwegians away on Sunday 11 October (6pm CET).
On Saturday 14 November they will come up against Austria away (8.45pm CET), while their final fixture of the campaign is a home tie against Romania on Tuesday 17 November (7.45pm).
The venues for Northern Ireland's three away games in the second edition of the UEFA Nations League are still to be confirmed.
Sign up to the Irish FA's Official Newsletter by clicking here to ensure you are the first to hear about tickets for the 2020-21 Nations League group fixtures.