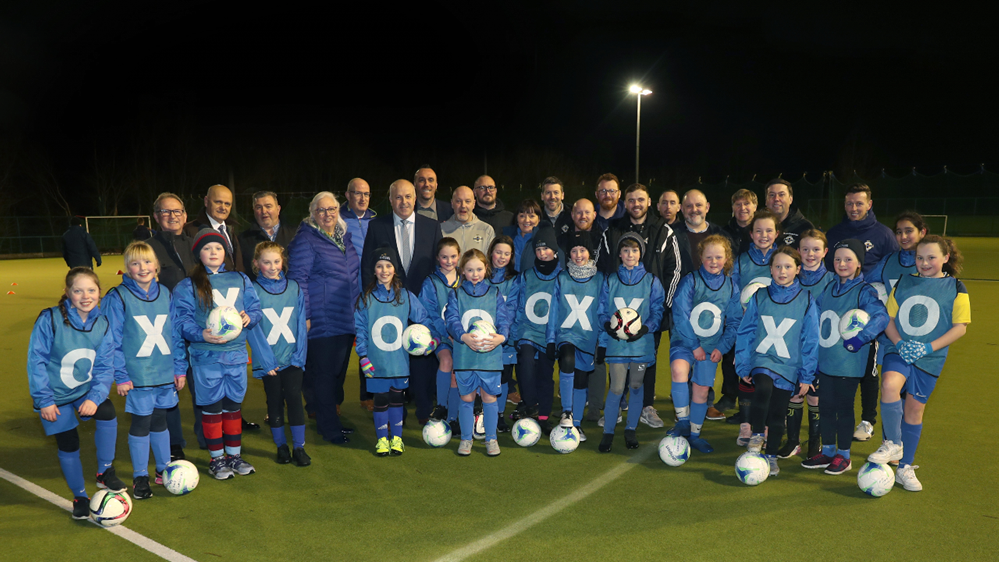 The official rollout of 12 new Irish FA Foundation Football Community Hubs across Northern Ireland began this week with the launch of the hub covering the Lisburn and Castlereagh City Council area.
The Lough Moss Centre in Carryduff was the venue for the historic event, which included a coaching session featuring kids from the Carryduff area.
The hub based at Lough Moss was launched by Alderman James Tinsley, chair of Lisburn and Castlereagh City Council's leisure and community development committee.
He said the council was delighted to partner with the Irish FA Foundation, which will be officially rolling out 12 new Football Community Hubs across Northern Ireland in the coming months.
The hubs - two in Belfast and 10 in the council areas outside Belfast - have been created to provide a greater focus on club and volunteer development and on boosting participation levels in line with the Irish FA's Let Them Play youth football strategy.
Each hub is designed to deliver a football for all service to the community using football as a hook for health, education, crime prevention, good relations and employability. 
A Regional Grassroots Football Developer, a Let Them Play Officer, Football For All support staff and a UEFA Grassroots Volunteer will be based in each of the 12 centres.
Michael Boyd, Director of Football Development, Irish FA Foundation, also attended the event in Carryduff and thanked Lisburn and Castlereagh City Council for its ongoing support in helping to develop football in the district.
See gallery for pictures from the hub launch in Carryduff.