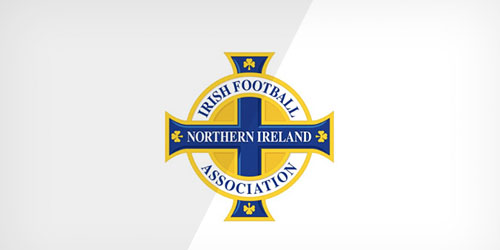 The Irish Football Association has suspended delivery of a range of programmes in response to the coronavirus outbreak.
The move is in keeping with last week's Irish FA Board decision to suspend the current football season at both domestic and grassroots level until 4 April at the earliest.
The board's decision was made with public health as well as the health and safety of players, match officials, staff and volunteers front of mind.
The Irish FA said it has decided to suspend programmes involving direct social contact until further notice in the interests of health and safety of staff and participants and in keeping with the latest government advice on how to stop the spread of Covid-19. 
The programmes that have been suspended include player development programmes for male and female youths, coaching courses, the majority of coaching sessions in schools, mentoring programmes, NIBFA leagues and competitions and EU Peace-funded programmes such as Game of 3 Halves and Have a Go Days.
Safeguarding courses, education and work experience programmes, McDonald's Small-Sided Games Centres for boys and girls, McDonald's Fun Football activities, Futsal Game Changers centres for girls, schools' futsal, schools' football competitions for boys and girls, grassroots coach education courses and Shared Future Shared Goals activities run in conjunction with Ulster GAA are currently not running either.
Also on hold are the Electric Ireland Regional Excellence Programme for girls, the Electric Ireland Shooting Stars initiative aimed at introducing girls aged 4-11 to football, coaching sessions and matches involving the girls' U15 development squad and the Northern Ireland Women's U17 and U19 squads and education courses for coaches of girls' and women's teams.
The Ahead of the Game mental health awareness programme, refereeing courses, club conferences and workshops, shared education programmes and coaching awards through the Stadium Community Benefits Initiative and People and Clubs activities, which focus on club development, club operations and people development, have been suspended, too.
A range of disability football activities run by the foundation, including competitions, leagues, schools' competitions, coaching sessions and coach education, are on hold as well.
And the Irish FA Foundation, which delivers the bulk of the association's programmes, has also had to cancel its popular Irwin's Nutty Krust Easter Football Camps, which were due to be staged in 24 locations across Northern Ireland between 6 and 17 April. Refunds are currently being distributed.
The foundation, however, is keen to stress other activities are continuing, while Regional Grassroots Development Officers are available to provide advice to clubs. The Club Mark programme can be accessed online, while the Stay Onside initiative aimed at diverting young people away from criminal behaviour continues to run in Northern Ireland's custodial centres, although community versions of Stay Onside are on hold.
An Education and Employability Programme run by the Irish FA Foundation in schools is still operating along with a Football Development School programme at Ashfield Boys' High in Belfast. In light of blanket school closures announced today parts of the programmes will be rearranged or will continue online.
Nominations are still being sought for the annual McDonald's Irish FA Grassroots Football Awards, which honour the unsung heroes of grassroots football in Northern Ireland. The organisers are confident the awards ceremony will go ahead this November.
Meanwhile all Irish FA Coach Education department courses are now cancelled/postponed until further notice. 
At present no affiliated football is being played in Northern Ireland until Saturday 4 April, however that restart date is subject to a review of the situation.
Government advice and that from the health authorities remains in place. The Irish FA is encouraging people to visit NHSUK/coronavirus for information about the virus and how to protect themselves and to use the 111 online coronavirus service to check if they might need medical help.