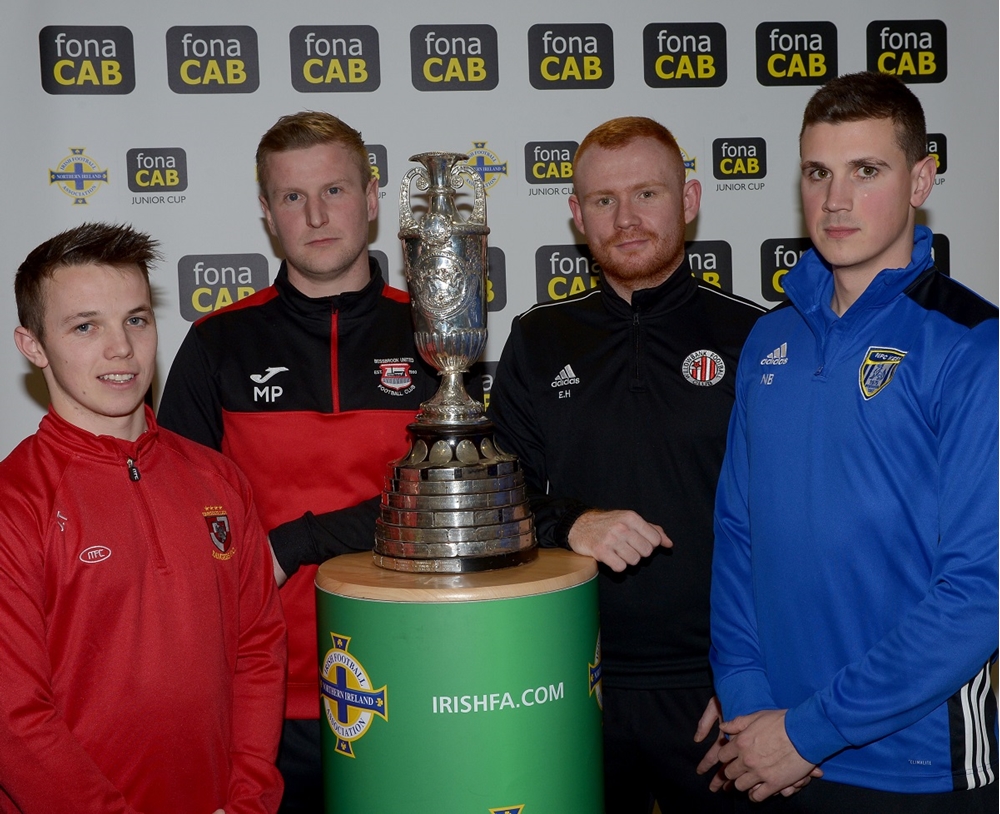 For the second year in a row there could be an all Fermanagh & Western showdown in the fonaCAB Junior Cup following the semi-final draw which kept both league representatives apart.

Enniskillen Rangers, Junior Cup winners for the past three seasons, will learn their opponents when Bessbrook United and Loughgall Reserves play their rescheduled quarter-final on Saturday.

Meanwhile, NFC Kesh, the other F&W club still in contention, will face Belfast side Willowbank.

Dates, venues and kick-offs for both games will follow in due course.

fonaCAB Junior Cup - semi-final draw
Enniskillen Rangers v. Bessbrook United or Loughgall Reserves
NFC Kesh v. Willowbank

Picture: James Turley (Enniskillen Rangers), Mark Patton (Bessbrook United), Eamon Hughes (Willowbank) and Nigel Beacom (NFC Kesh) were at the National Football Stadium at Windsor Park for the fonaCAB Junior Cup semi-finals draw.