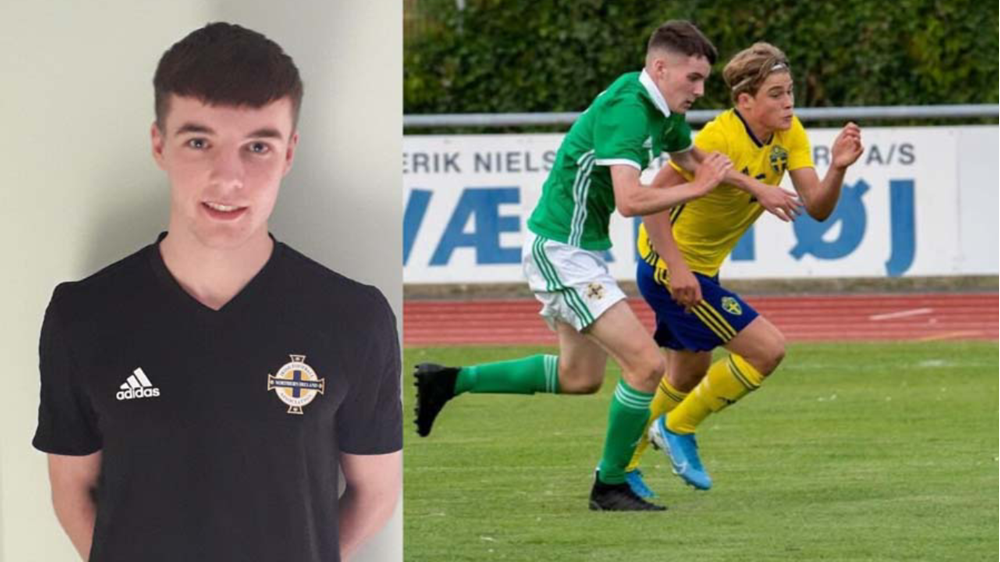 Northern Ireland's first full-time residential academy for young footballers is up and running at Ulster University's Jordanstown campus. The academy for elite players (school years 11 and 12) is fully endorsed by UEFA and operated by the Irish Football Association in conjunction with the university.
In this ongoing series we meet the young players attending the academy.
Name: Stephen McGuinness.
Age: 16.
School: St Malachy's College, Belfast.
Hometown: Glengormley.
Are you enjoying being part of the academy? I am enjoying it a lot. I am training daily and becoming a better player by training with top players every day. 
What are the highlights of your time at the academy to date? Developing as a player and training with really good players. I also feel I am maturing on and off the pitch.
Which club do you play for? Cliftonville.
Position? Centre back.
Any previous clubs? No.
Favourite team/s? Celtic.
Favourite player/s – who inspires you? Full-back/wing-back Kieran Tierney, formerly with Celtic and now with Arsenal, and central defender Matthijs De Ligt, once of Ajax but now with Juventus.
What's the best goal you have scored? It was against Linfield. It was a powerful header.
Do you play any other sports apart from football? Gaelic football.
What's the best team you have played against? Sweden's U17s. I played for Northern Ireland U17s against them in the Nordic Cup last summer and they were excellent. We lost 4-0.
What's the best pitch you have played on? It was at Leeds University. I played for Club NI there in 2018 against Leeds United.
What's the best stadium you have visited? Celtic Park.
Most difficult opponent – who is the best player you have come up against? A striker who played for Sweden U17s in that Nordic Cup match last August.
Any other interesting facts about you that we should know? I am heavily involved in a wide variety of sports in school. 
Image: Stephen McGuinness in action for Northern Ireland U17s v Sweden.