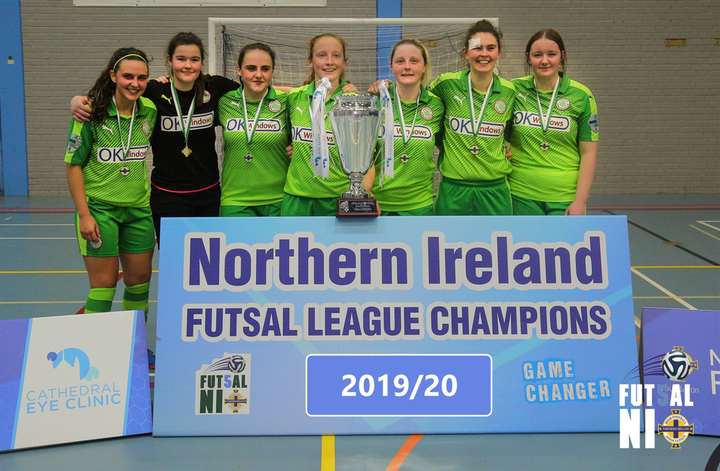 Cliftonville Ladies are Northern Ireland's senior women's futsal champions for 2019-20.
They were crowned at the weekend following a thrilling finale to this season's Northern Ireland Women's Futsal League.
In the league decider, staged at Shankill Leisure Centre in Belfast, they edged past Sparta Belfast on a 6-5 scoreline.
The Reds were on top in the first half of the thrilling encounter and were 3-1 up at the break thanks to a Rachel McConnell hat-trick.
Kerry Beattie, who had scored Sparta's opening goal, pounced just after the interval to pull it back to 3-2, however Megan Weatherall then slammed the ball home to make it 4-2 to Cliftonville.
Rachel Rogan kept Sparta's hopes alive with another neat finish before the Reds' Amber Dempster restored the two-goal cushion.
Sparta scored their fourth when Beattie swept the ball home with just three minutes remaining.
Megan Moran then popped up with what turned out to be the winner for Cliftonville, although Sparta still had time to score a late consolation, Rachel Rogan grabbing her second of the game.
This season's league, sponsored by Cathedral Eye Clinic and run by the Irish FA Foundation, featured 24 teams from across Northern Ireland, including teams representing clubs in the NIFL Women's Premiership, the NIWFA Championship and NIWFA's four other tiers.
Belfast-based Cathedral Eye Clinic is the official eye health and laser surgery partner of the Irish Football Association – and its official futsal partner.