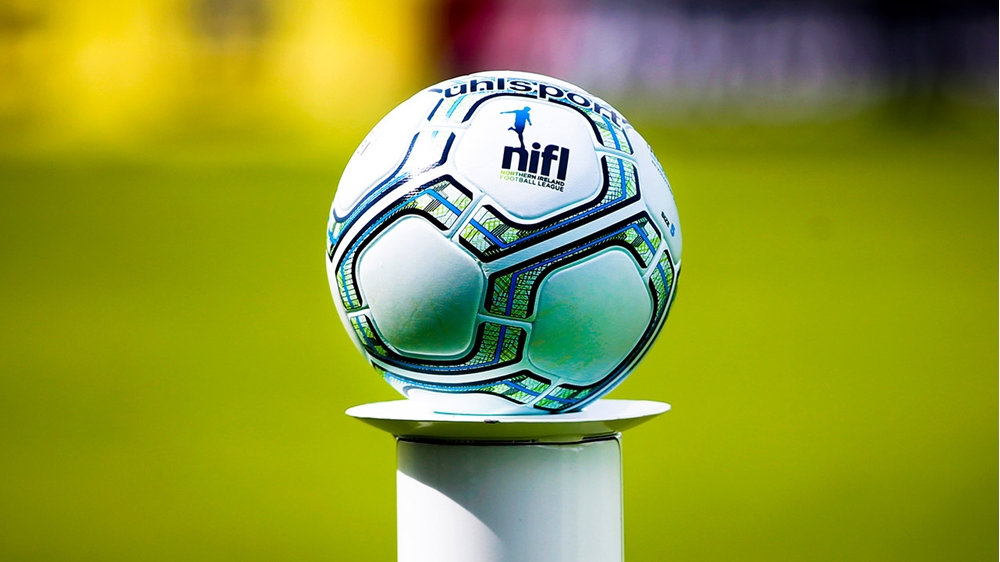 Football clubs across Northern Ireland have been doing their bit to help others during the coronavirus outbreak.
Senior, intermediate and junior clubs are often the cornerstones of their communities and many of them have been playing their part and helping out in their respective areas.
When football activities were suspended for the first time earlier this month players from Newry City stepped up to the plate.
They turned up at the home of one of their biggest fans, Daniel Murphy, and had a kickabout with Daniel in his garden to thank him for his support. It brought a big smile to his face in uncertain times.
Glenavon FC created a drop-off point for people to donate essential items for the most vulnerable and those who are quarantined in the Lurgan area.
The club have been delivering packages of essential items to those who are unable to leave their homes. Club officials and supporters have also made themselves available to help out with shopping, collecting medication and any other urgent needs. 
Portadown FC are helping out in their community by creating care packages for the elderly and vulnerable. And their members are available to do shopping or collect prescriptions for those who cannot leave their homes. 
Larne FC manager Tiernan Lynch has been urging everyone to follow the latest Government advice and guidance from the health authorities - and to stay at home. 
Paul Harbinson, manager of Ballyclare Comrades, called on everyone to follow the advice from the Public Health Agency. And he encouraged people to look out for each other, particularly those who are vulnerable. 
Carrick Rangers FC and the Spirit of '76 Supporters Club collaborated to put together food packages for the vulnerable in the community. 
Dungannon Swifts FC have reached out to their local community by offering to collect items for those who are isolating. And the Dungannon Swifts Charitable Trust are distributing meals in and around the Tyrone town. 
Warrenpoint Town FC have also created grocery packages and have been out in the community distributing these to the elderly and those who cannot leave their homes. 
Crusaders donated and delivered dinners to elderly residents in north Belfast, ensuring they got a hot meal.  
Ivan Sproule, manager of Dergview, urged everyone to follow the Public Health Agency advice and to stay at home.  
And Ballinamallard United have been offering help and support to the vulnerable and elderly in the community by offering to deliver shopping and collect prescriptions. 
Other clubs the length and breadth of the country have also been out and about providing support to people.