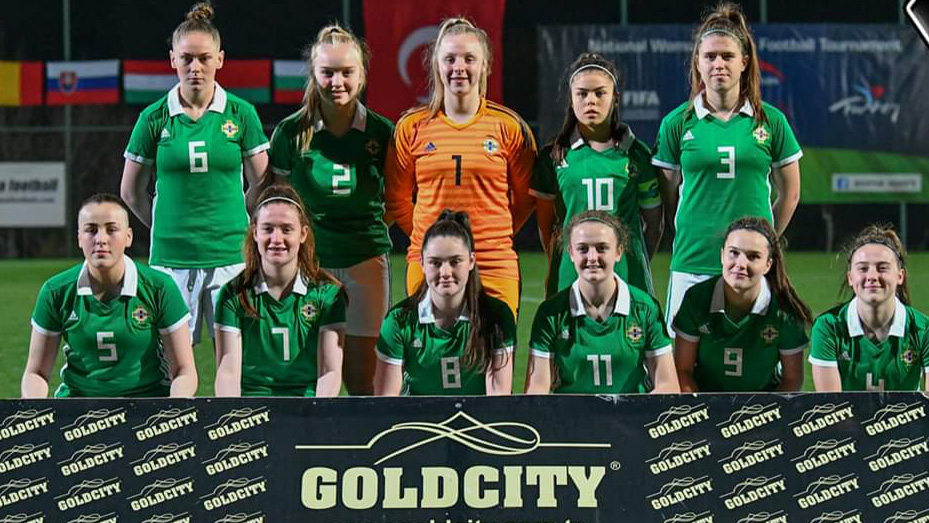 Northern Ireland's Women's Under-19 side found the going tough in their second game in the Gold City Women's Cup in Turkey.
The WU19s are facing senior sides in the annual tournament at the Gold City Sports Complex in Alanya on Turkey's southern coast.
The gulf was not that noticeable in their opening group game against Kenya, which they narrowly lost 2-0, however it was a different story when they faced Ghana.
A slick and talented Ghana team outplayed Northern Ireland for long periods during the 90 minutes.
Two thunderous and unstoppable shots in the 16th and 31st minutes got the ball rolling for the African side and a third, a powerful header from a corner, meant the game was beyond the reach of Alfie Wylie's charges by half-time.
To their credit the second half saw Northern Ireland still chasing and working hard but a fine solo effort on 53 minutes from a Ghanaian midfielder sealed a 4-0 victory. 
It was a tough lesson for the WU19s and a glimpse of what senior women's football is all about. Their final game in the Gold Cup, against Chile tomorrow, will not be any easier.