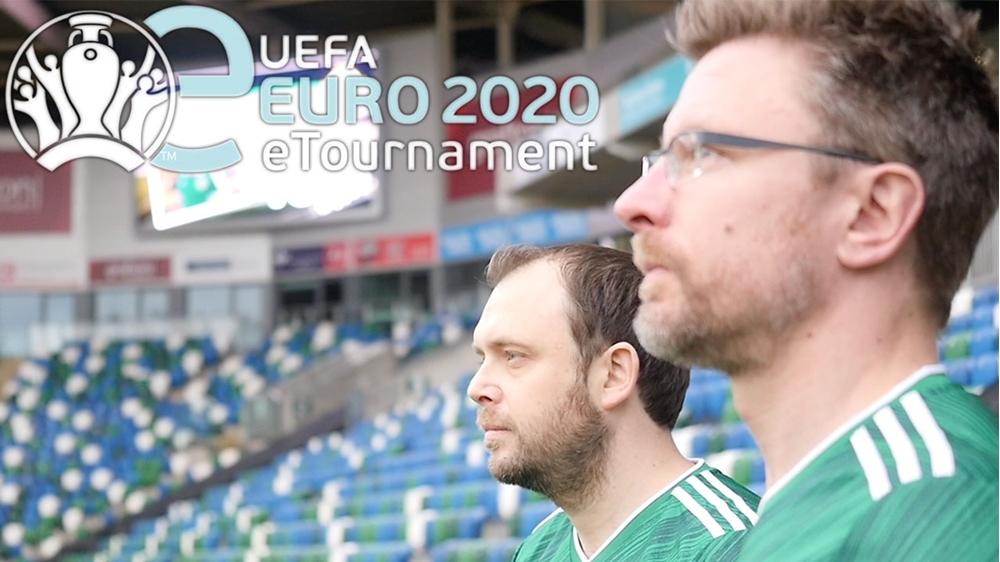 Northern Ireland failed in their attempt to progress beyond the group stage in UEFA eEURO 2020 qualifying.
The Northern Ireland eSports team went in to stage two of Qualifying Group F in reasonable shape after a couple of wins, a draw and two defeats in the first round of one v one games on Konami's eFootball PES 2020 platform.
But the team of Nick Hatton from Bangor and Belfast man Garey Vance faltered as they took on Kosovo, Georgia, Lithuania, Belarus and Luxembourg last night.
In the first round of games earlier this month Northern Ireland defeated Georgia 6-3 and Kosovo 5-4, drew 4-4 with Belarus and lost 8-1 against Lithuania and 3-0 to Luxembourg.
In their first game yesterday they lost out to Belarus 4-2 and were then narrowly defeated by Kosovo by three goals to two.
Next up were Luxembourg and they defeated Northern Ireland 5-2 on their way to topping the group and earning a place alongside nine other group winners at the final tournament in London on 10 and 11 July,
Their next opponents were Lithuania, who hammered Nick and Garey first time out. This time it was much closer with the Lithuanians winning 3-1 as they secured runners-up spot in the group and earned a place at a play-off tournament in May which will determine six more finalists for the event in London.
Northern Ireland did at least manage a draw in their final game of the qualifying campaign – 3-3 against Georgia – but they finished last in the group.
A total of $100,000 in cash prizes will be split between the quarter-finalists, including $40,000 for the winners of UEFA eEURO 2020.