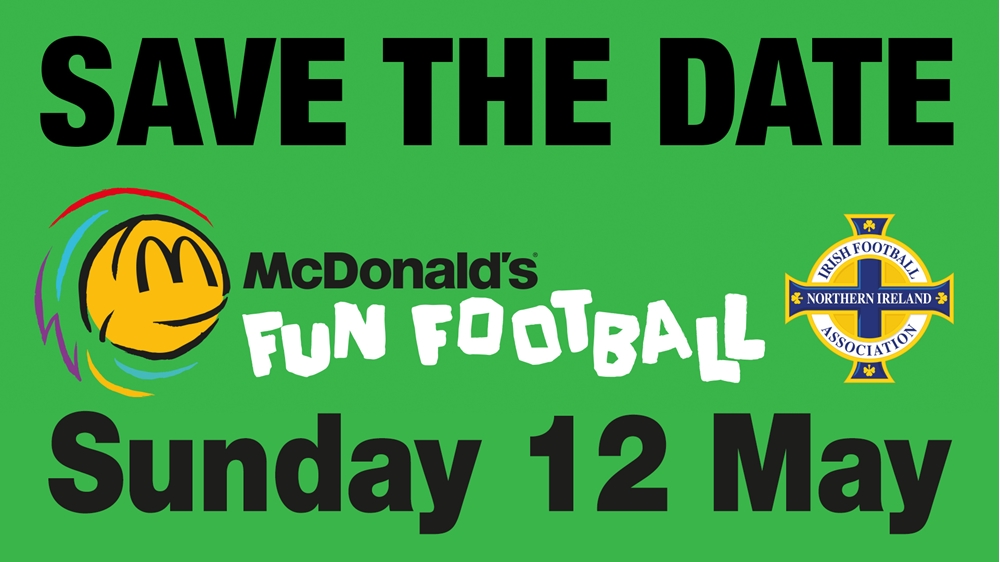 The Irish FA and McDonald's are hosting a huge FREE Fun Football Festival at the National Football Stadium on Sunday 12 May.
More than 4,000 children aged 5-11 from across Northern Ireland will be able to participate in this exciting and unique event which will launch the McDonald's Fun Football programme across Northern Ireland.
Through 'turn up and play' coaching sessions and more Fun Football Festivals than ever before, McDonald's will provide thousands of children with the opportunity to try football for the first time.
These free Fun Football Festivals and sessions are designed to introduce football to thousands of children regardless of gender or disability and will deliver 250,000 hours of coaching, games and fun to more than 75,000 children from across Northern Ireland.
More information about how you can attend event will be released soon.