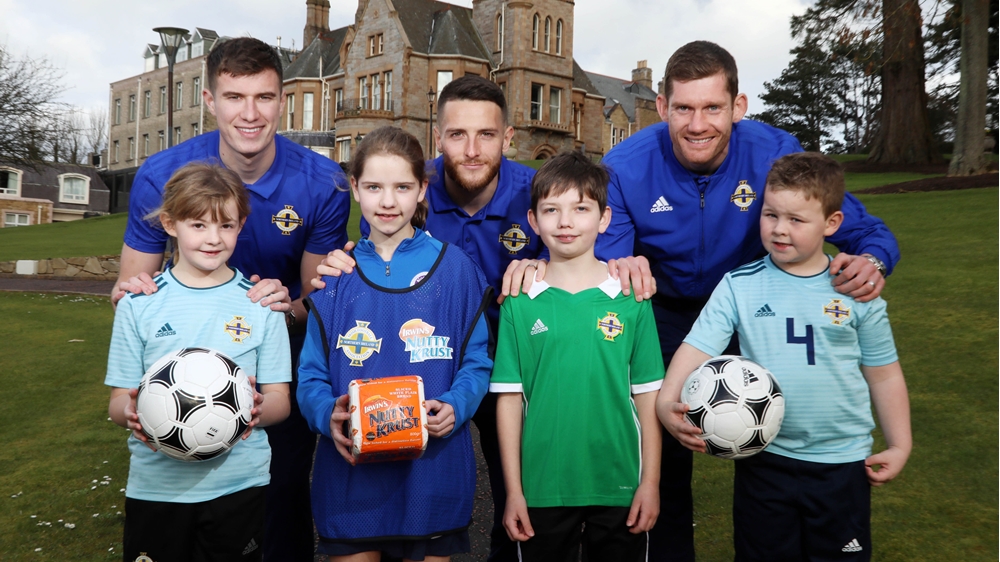 Irwin's Bakery, a long-standing supporter of football in Northern Ireland, has agreed a new two-year sponsorship of Irish FA Football Camps – which will be known as Nutty Krust Football Camps.
The camps are for boys and girls aged between 5 and 13 years old, and run over the Easter, Summer and Halloween holidays. More than 8,000 children will take part at 30 locations across Northern Ireland. 

The deal marks a return to the Irish FA for the Irwin's brand which first partnered with the Association in 2007.

Gary Mason, Commercial Manager at Irwin's Bakery, said: "Irwin's has a long history of supporting grassroots sports development in communities across Northern Ireland and we are excited to be back sponsoring the upcoming Irish FA Nutty Krust Football Camps. The camps are a fantastic way for parents across NI to encourage their children to adopt an active lifestyle from an early age.
"To encourage as much participation as possible, we are also running a special on-pack promotion on our Irwin's Softee loaf which will see 30 lucky winners get two kids places at a camp of their choice. 
"With over 8,000 kids set to take part, we are looking forward to a bumper year on the pitch."
Sean Murphy, Irish FA Chief Operating Officer, said: "We are delighted to have Irwin's Bakery back as title sponsor of our camps. Their support is fantastic and enables us to deliver football for thousands of kids across the country, including girls-only camps and disability football camps.
"The Nutty Krust Football Camps present an exciting opportunity for children to develop and improve their football skills over a short period of time in a structured environment - with professionally-trained coaching staff. Participating children will also benefit from social interaction with their peers throughout the school holidays in a positive, encouraging environment. 
"We are looking forward to growing the partnership with Irwin's and to helping to children across Northern Ireland develop a life-long love of football."
Bookings are now open for the Nutty Krust Easter Football Camps. Prices start from £21 for a three-day course. 
For more information on venues throughout Northern Ireland and course availability visit: www.irishfa.com/footballcamps.