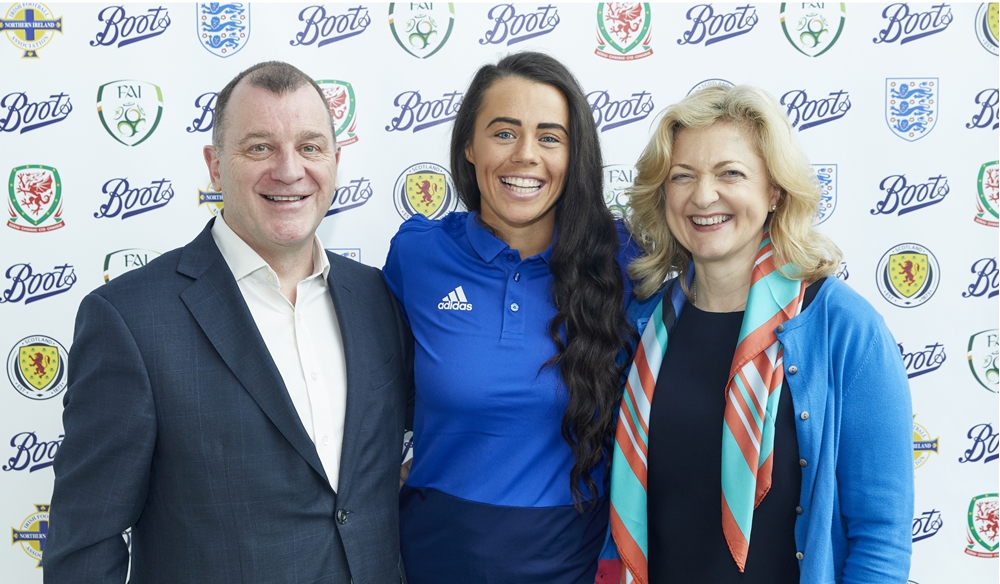 The Irish FA has agreed a new partnership with Boots that will see the leading retailer become a sponsor of the Northern Ireland national women's team. 
The partnership is part of an overall deal that Boots has signed with the five national football associations women's teams across Great Britain, Northern Ireland and the Republic of Ireland.
It is the first time any brand has sponsored all five FA women's national teams and will include the upcoming 2019 Women's World Cup in France and 2021 Women's European Championships in England. 
According to the FA, 1.7m girls and women aged five and over partake in football every month, and women's football has never been more popular. 
Staying fit is an important part of feeling good and 80% of women footballers say they feel more confident as a result of playing for their team. 
Boots partnership with the five FAs will help to encourage more women and girls to get involved in the beautiful game.
Helen Normoyle, Marketing Director at Boots UK said: "It's so exciting to see how women's football has taken off over the last few years, especially as a retailer who is proud to champion women's right to live well, feel better and look great. Boots has always had a strong heritage of supporting women in sport; we founded our own women's sports team as early as 1894. Via our partnership we are excited to give these inspirational women in these teams the chance to tell their stories to help encourage other women to experience the amazing confidence sport can bring." 
Alfie Wylie, Northern Ireland National Women's Manager, added: "We welcome this support from Boots as the health and welling being of players is paramount across the many women's and girls' football programmes throughout Northern Ireland. We look forward to developing this relationship with Boots over the coming years."