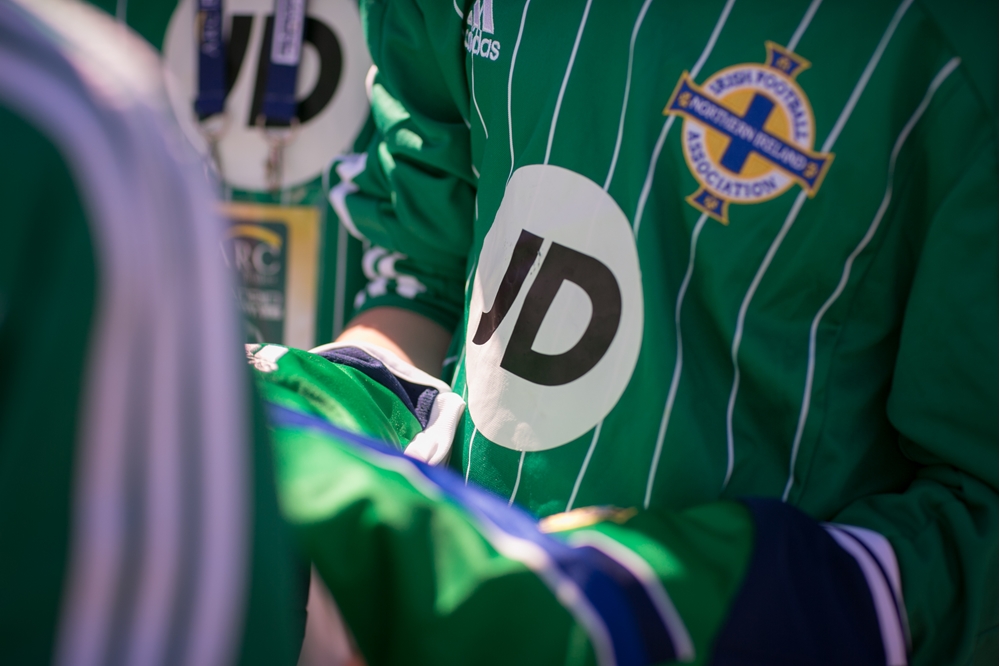 JD Club NI players will be facing some of the best young talent from the United States in challenge matches this weekend.
Players from the US Youth Soccer organisation's Olympic Development Programme – it is similar to JD Club NI, the Irish FA's elite development programme – will be taking on Club NI's 2005 (Under-14) and 2006 (U13) sides on Friday and Saturday.
The USYS development programme runs in every state in America and when it goes on the road top players from the various states are split into four regional teams: East, South, Mid-West and West.
The JD Club NI players will be facing two of those regional teams this weekend but they will not know which teams until USYS assesses its four U14 squads currently in action at the Heart of Midlothian Invitational Tournament in Edinburgh.
Club NI's U13s, coached by Stephen Lynch, will take on one of the US regional teams at Allen Park in Antrim on Friday (12 April) with a 7pm start.
Two of the other regional U14 teams from America will also be in action in Northern Ireland on Friday – against Glentoran U14s and Dungannon Swifts U14s respectively.
And on Saturday the top USYS regional team at the Hearts tournament will represent USA against Club NI's U14s, coached by Michael McClean, at Inver Park in Larne (2pm kick-off).
Both Lynch and McClean have chosen 18-strong panels for the games against the American sides.
JD Club NI U13s v USYS Regional: 
Goalkeepers – Mason Munn (Glentoran), Ryan Kerr (Glentoran).
Defenders – Adhamh Patton (Dungannon Swifts), Lucas Miskimmin (Glentoran), Kai McCormick (Ballymena United), Killian McCandless (Glentoran), Liam Burns (Cliftonville).
Midfielders – Reece Lyttle (Glentoran), Cormac Austin (Cliftonville), Rhys Walsh (Glentoran), Fra Turley (Cliftonville), Matty Hughes (Dungannon Swifts), Calum Adams (Ballyclare Comrades).
Forwards – Jay McDowell (Portadown), Casey Smyth (Ridgeway Rovers), Aodhan Doherty (Cliftonville), Sam Anderson (Dungannon Swifts), Jay Harvey (Glentoran).
JD Club NI U14s v USA National: 
Goalkeepers - Matthew Williamson (Cliftonville), Dylan Braik (Glenavon).
Defenders – Daithi McCallion (Derry City), Ruairi McConville (Linfield), Conor Cunningham (Greenisland), Thomas Connolly (Linfield), Marc Davidson (Cliftonville).
Midfielders – Chris Cope (Cliftonville), Jack Patterson (Greenisland), Zach Cowan (Portadown), Caolan Donnelly (Cliftonville), Kenny Ximenes (Dungannon Swifts), Cormac McNally (Glenavon).
Forwards – Michael Morgan (Cliftonville), Luca Doherty (Bertie Peacock Youths, Coleraine), Ethan Sousa (Warrenpoint Town), Shea Brennan (Crusaders), Leon Boyd (Bertie Peacock Youths).