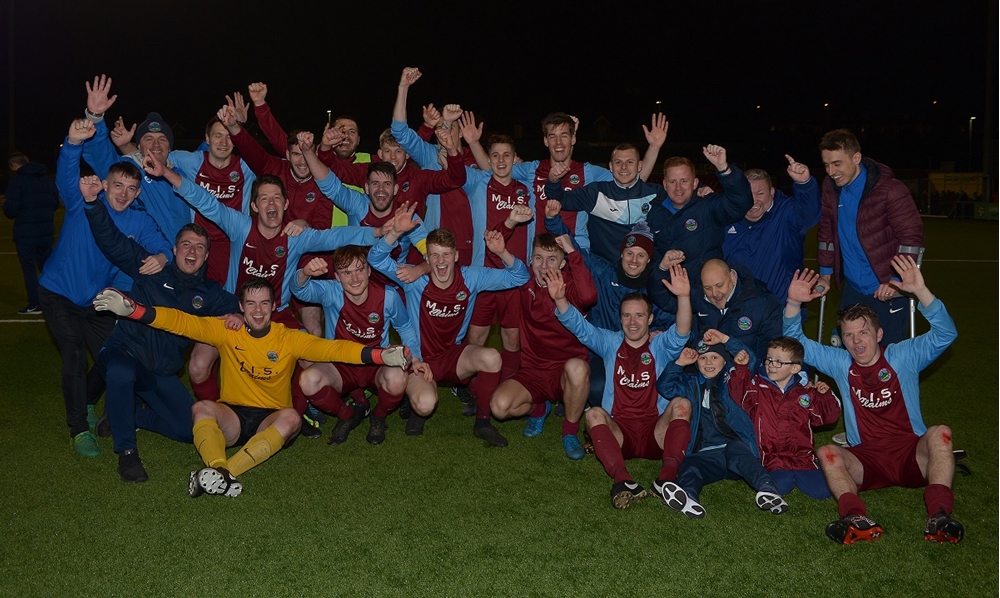 Greenisland reached the final of the fonaCAB Junior Cup with a 4-3 penalty shoot-out defeat of Ahoghill Thistle following a scoreless draw at Seaview.

In a game that lived up to the old cliche of 'a game of two halves' Ahoghill were first to settle, pinning Greenisland back into their own half for most of the first 45 minutes.

Ahoghill looked comfortable in the attack but Greenisland showed their experience in soaking up the pressure in defence, and seemed content to press forward on the counter-attack.

After the start of the second half it was Greenisland who started with more vigour, bringing balance to the game and allowing both sets of players to display their ability and skill.

Both teams had their chances, but both 'keepers were determined to keep clean sheets.

With neither defence breached extra-time was required. This began at a high tempo with both sides pushing hard to break the deadlock.

A real end-to-end battle, spaces started to open up in both defences but, again, the two 'keepers excelled.

Towards the end the pace began to tell, with players on either side going down with cramp and it seemed inevitable that the game would be settled on penalties.

And so it proved, with Greenisland eventually emerging on top thanks to spot-kicks from Gary Dodds, Shaun Richards, Connell McGeough and Gary Bell to book a place in the final against defending champions Ennskillen Rangers.