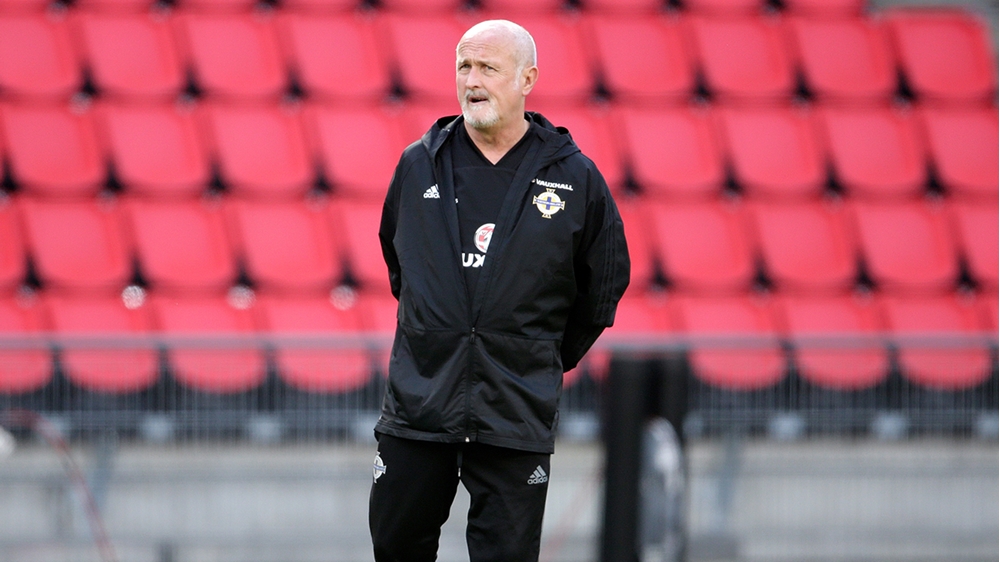 Northern Ireland Senior Women's manager Alfie Wylie wants his players to be able to look back with pride on the experience of facing the European Champions in front of a record crowd.
Netherlands won the European Championships on home soil in the summer after a 4-2 win against Denmark, and are unbeaten so far in World Cup qualifying after three games.
Therefore Wylie knows the task that faces his players tonight but wants them to relish the opportunity in front of them, he said: "For us this is a fantastic experience. The girls are history makers in that its the first Northern Ireland Women's team at senior level to play a reigning European Champion.
"Tonight a great performance is a great result for us, and everyone comes off with no regrets. 
"We have had a good camp, the girls have worked hard and tonight they get the chance to go out and enjoy it and then come home to face the number one seeds in our group Norway on Tuesday night in Portadown."
The Senior Women face the Netherlands at the Philips Stadion, the home of PSV Eindhoven, in front of over 30,000 fans which is the biggest for a Women's World Cup qualifier. 
This is also another aspect of tonight's game that will be part of the learning curve according to Wylie: "The experience of playing in front of 30,000 people is amazing.
"I don't believe we will get this experience again and it is a lifetime experience for us all from players down to myself and the coaches.
"This is a night where if you aren't playing you will be envious. We are here, we have this honour to play in front of 30,000 and it's an honour to play for your country tonight. We want to make the most of this occasion."
The Senior Women face the Netherlands tonight (Friday 6 April) at 7pm. You can follow our match updates on Twitter.