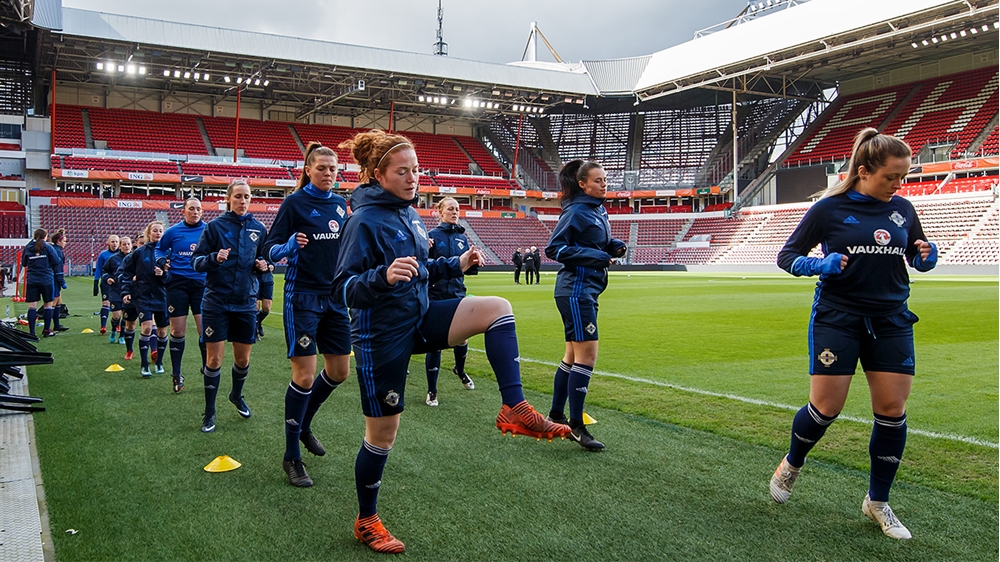 The Northern Ireland Senior Women got a taste for what it will be like as they take on the Netherlands at the PSV stadion.
They held their final training session before the clash in front of over 30,000 fans at the impressive home of PSV Eindhoven.
It will be their fourth World Cup qualifier and so far have one win and two defeats to their name, whereas Netherlands are unbeaten with two wins and a draw in Group 3.
Take a look behind the scenes at the training session in the gallery below.