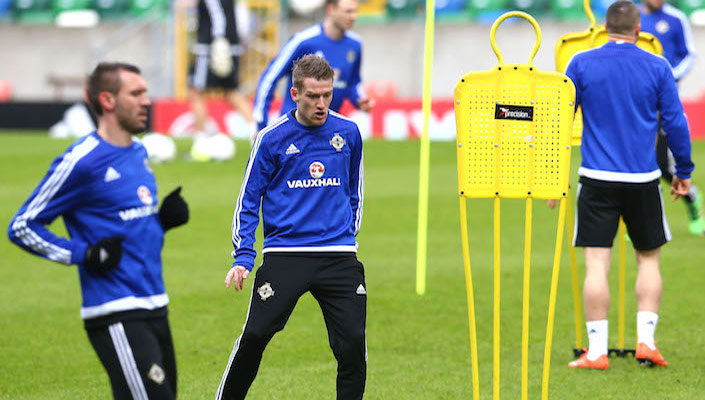 Captain Steven Davis is relishing the chance to create history at the National Football Stadium at Windsor Park on Monday night.
After their 1-1 draw against Wales on Thursday, Northern Ireland are currently nine games unbeaten. If Michael O'Neill's side draw or win against Slovenia, history will be made as it will be the countries longest unbeaten run.
And the captain is relishing the challenge, he said: "Confidence plays a huge part in football...to get that consistency is credit to the boys and Michael and the staff aswell, as I say we are enjoying the moment we are in, embaraicng it and it will be nice to go get that record tomorrow night."