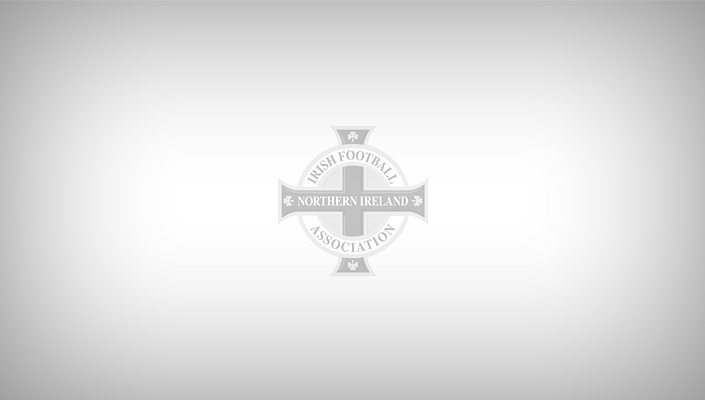 The IFA Football Development Department hosted its annual Junior Girls' Futsal Cup Finals on Sunday 15th February at the Shankill Leisure Centre (Belfast).
Delivered over four Sundays the competition was divided into an U11 Development section and an Under 13, Under 15 and Under 17 cup competition.
The Under 13 semi-final involved Lisburn Ladies v Carnmoney Ladies and Ballynahinch Youth v Cliftonville Ladies with Lisburn Ladies and Cliftonville Ladies reaching the final. Lisburn Ladies piled on the pressure and it eventually paid off with Kerry Beattie striking the deciding goal. Lisburn Ladies were the stronger team on the day and took home the U13 Futsal Cup.
The U15 Final saw Crusaders Strikers take on Glentoran Belfast United. This match was 2 all at full time forcing the winning team to be decided on penalties. Glentoran Belfast United came out on top to become U15 champions.
The Under 17 section was lifted by an undefeated Crusaders Strikers side with Ballymena All Stars the runners up.
Futsal is an important strand of the Irish FA's long term Corporate Strategy. This event in particular has been organised for six years and with 37 teams entering the competition this year the game has grown and become an important event in the women's football club calendar. 
Football Development Manager Keith Gibson commented; "Futsal is a proven way to develop more technical young players. The number of teams entered shows a great appetite for player development among our clubs and it was great to see so many playing with a smile on their faces".
Futsal rewards the same basic skills, tactics and knowledge of the game as 11 v11 outdoor game. Players develop their confidence, touch and coordination.
Futsal encourages players to use both feet and develop an instinct to move in reaction to the ball.