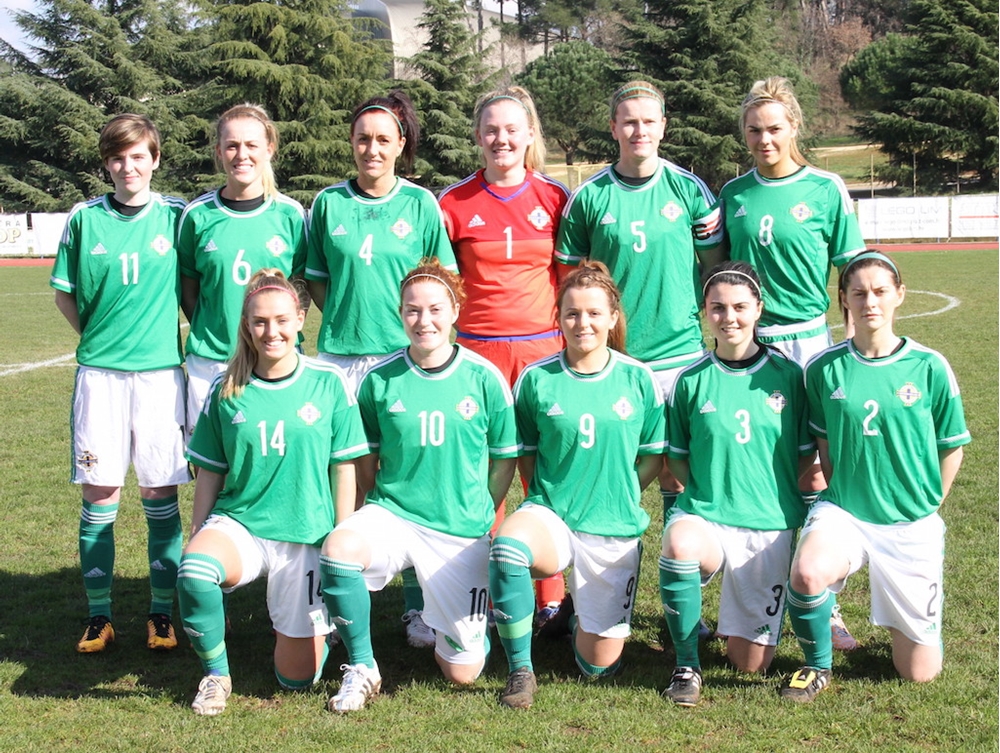 Alfie Wylie's team battled hard but were unfortunate to concede a disappointing 90th minute winner in a closely fought match.
Northern Ireland started strongly with Kirsty McGuinness doing well to earn a corner down the left. McGuinness took the corner which led to a good strike from Kerry Montgomery which went just over the bar.
Some good defending by Rachel Newborough and solid goalkeeping from Jackie Burns kept a short spell of Slovakian pressure at bay in the first half. Kerry Montgomery imposed herself on the game with some great attacking play to create chances for Catherine Hyndman and Lauren Brennan, but unfortunately nothing came of these.
Northern Ireland started brighter in the second half, with Kirsty McGuinness creating space just outside the box, getting a shot on target which was saved well by the Slovakian keeper.
Slovakia then took control of the second half with Jackie Burns keeping them at bay with some great goalkeeping. Unfortunately the Slovakian team broke the deadlock on the 90th minute with a ball in from from right hand side controlled just inside the box with the resulting shot looping over Burns into the Northern Ireland goal.
All in all, an unlucky result for the Northern Ireland team who will be hoping for a better result tomorrow when they play Croatia.