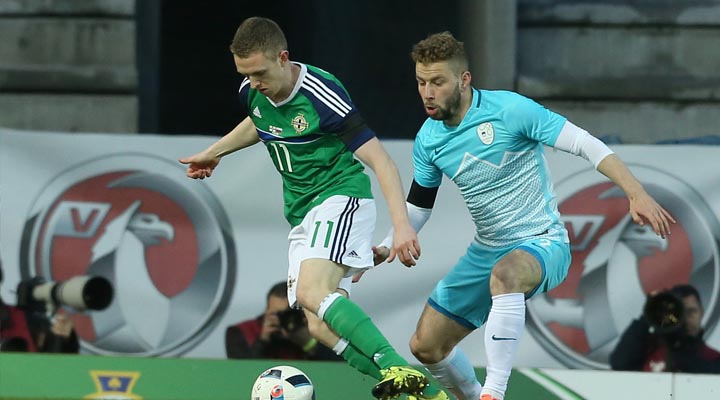 Shane Ferguson started at left wingback tonight as Northern Ireland took their unbeaten run to ten games in Belfast this evening.
He said, "I thought I did ok. I got a lot of help from Jonny (Evans) at the back, he's got a lot of experience.  It was a good night. We can take a lot of positives from the game."
 

Ferguson is working hard to be the man to fill the spot on the left where Chris Brunt excelled throughout the qualifying campaign.
  
"It's obviously disappointing with Brunty getting injured, he's going to be a massive loss.
 
 
"The lads just have to keep working hard now to the end of the season, and try to impress as much as we can.


"Michael told me to be positive when I got the ball, and to try and get as many crosses in as possible. I think I did that ok tonight."