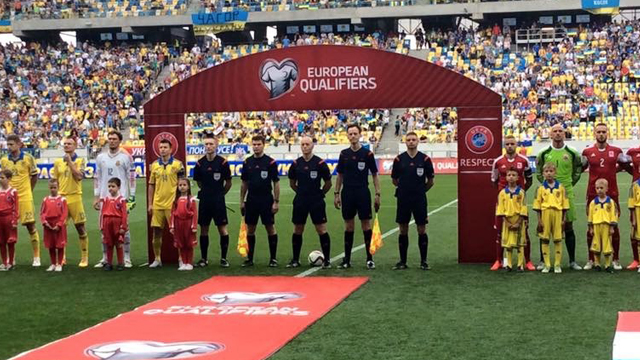 The world of refereeing has changed a lot in the past five years – long gone are the days where very few games would have a referee and the well-meaning volunteer with a 40 year old whistle would "referee" the game standing in the centre circle with four layers of clothing on.
Refereeing has entered a new stage and in Northern Ireland we are developing referees on a weekly basis. Whether it's Arnold Hunter and his team of 5 other officials refereeing European Championship Qualifiers, Rachel Smith & Vikki Finlay officiating England U21 vs. Norway U21 in a women's mini tournament or many of the newly qualified referees each year heading out to do their first game we are supporting and developing them each week.
Over the summer 170 grassroots referees attended a development session where they were tested on fitness and laws of the game – next year we will double that number. Do you want to be one of those officials?
Each year we recruit referees, many of which go on to quickly enter development groups and start to progress as referees. We offer fitness training, monthly educational sessions and are planning to launch an accelerated development scheme in 2015. However, we are equally looking for referees to referee on our numerous Junior leagues nationwide and continue to improve the domestic game at all levels.
Are you interested? Do you want a challenging role in football but one where we will support you to match whatever your ambitions are? If the answer is yes then the first step is to email referees@irishfa.com – we look forward to hearing from you.