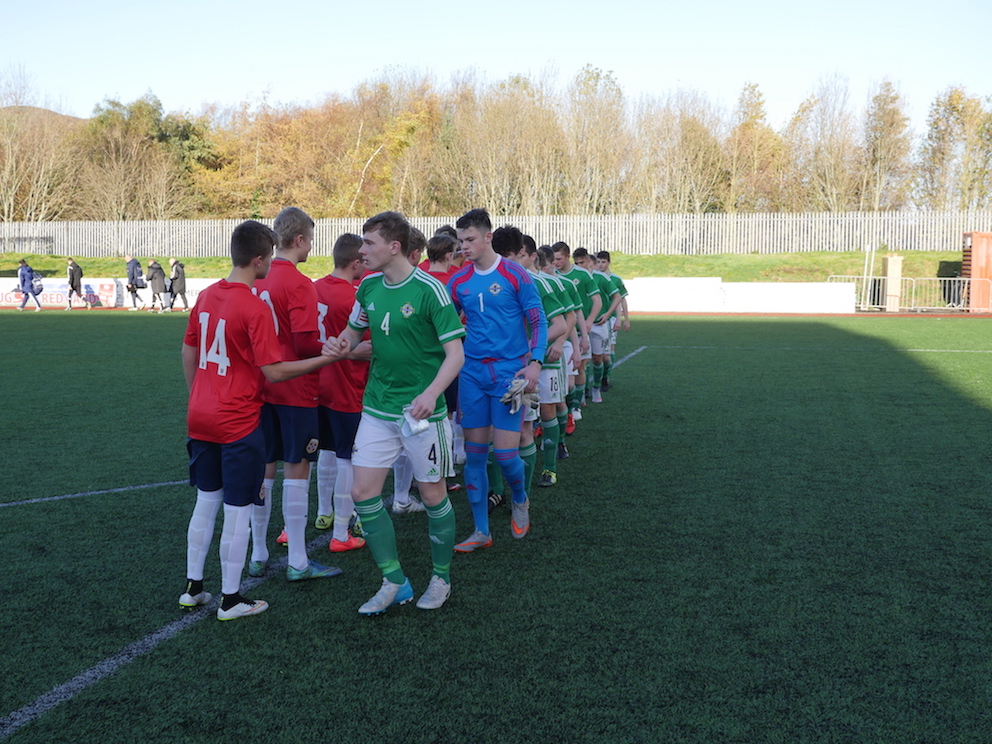 Josh Tipping's first half goal wasn't enough as efforts from Erik Botheim and Ali Anas Farah sealed the win for the visitors.
The game started slowly at Solitude with the opening 20 minutes giving a half chance to Norway's Kevin Krygaard but he couldn't take advantage as his effort bobbled wide.
Then after 28 minutes, Northern Ireland took the lead with a hint of controversy. Alex McIIlmail's effort was parried by keeper Lars Kvarekvaal but Josh Tipping was on hand to put the ball into the back of the net. Norway protested claiming the keeper had the ball back under his control but the goal stood.
The hosts should of then double their lead before half time as Tipping's shot was blocked and fell to Andrew Scott but he couldn't sort out his feet quick enough and could only shoot wide from 8 yards.
Norway came out strong and got back into the game after 61 minutes. Substitute Erik Botheim curled a beautiful effort into the top corner which Northern Ireland keeper Rory Brown could go nothing about.
Just eight minutes later, the turnaround was complete. Ali Anas Farah turned his defender inside and out and got a shot away across keeper Brown to put Norway 2-1 up.
Rory Brown then kept it at 2-1 as he produced a brilliant low stop to keep out Evjen from eight yards.
After their 4-4 draw on Tuesday, Northern Ireland will feel hard done by to come away from their two friendlies against Norway without a win.
NI U16's: Rory Brown, Keith Kearney, Barney McKeown, Aaron Donnelly, Luke Ferguson ©, Harry Robinson, Tom Mathieson, Adam McAleenan, Andrew Scott, Alex McIImail, Josh Tipping. Subs Used: Leo Brown, Jordan McEneff, Jack Chambers, Caolan Boyd, Aaron Donnelly
NOR U16's: Kvarekvaal, Rimestad, Uran, Sandberg, Rosler ©, Ugland, Stenevik, Krygaard, Haland, Larsen, Hansen. Subs Used: Evjen, Hove, Daland. Farah, Botheim