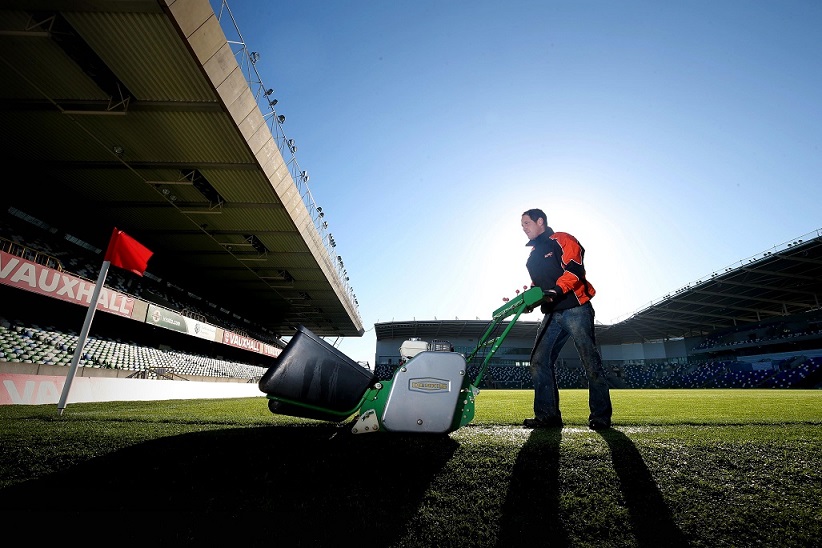 The reconstructed stand, which will have capacity for 3,400 fans, will be open in time for Northern Ireland's World Cup qualifying game against San Marino on 8th October 2016.
A refurbishment of the West Stand was included in the initial plans for the redevelopment of the ground. However, in March, work on a neighbouring development coincided with the identification of structural problems with the stand which meant it needed to be made safe by demolition and rebuilt.

The National Football Stadium redevelopment is being funded by DCAL and the Northern Ireland Executive. The costs for rebuilding the stand will be met by insurance, meaning that there is no significant impact on the project budget.
Irish Football Association Chief Executive, Patrick Nelson, said: "I am delighted that work on the rebuilding of the West Stand will start in the coming weeks.
"The newly reconstructed stand will be in line with the new South and East Stands and will be even better than what was there before. With improved sightlines, more comfort for fans and one viewing platform, the new stand will only add to the noise and the legendary atmosphere at that end of the ground.

"As we have seen in recent weeks, the new National Football Stadium is already a fantastic sporting arena. When complete, it will be the envy of many other Associations around the world and will be a modern, state-of-the-art home for football in Northern Ireland."

WATCH OUR NEW STADIUM FLY-OVER VIDEO BELOW