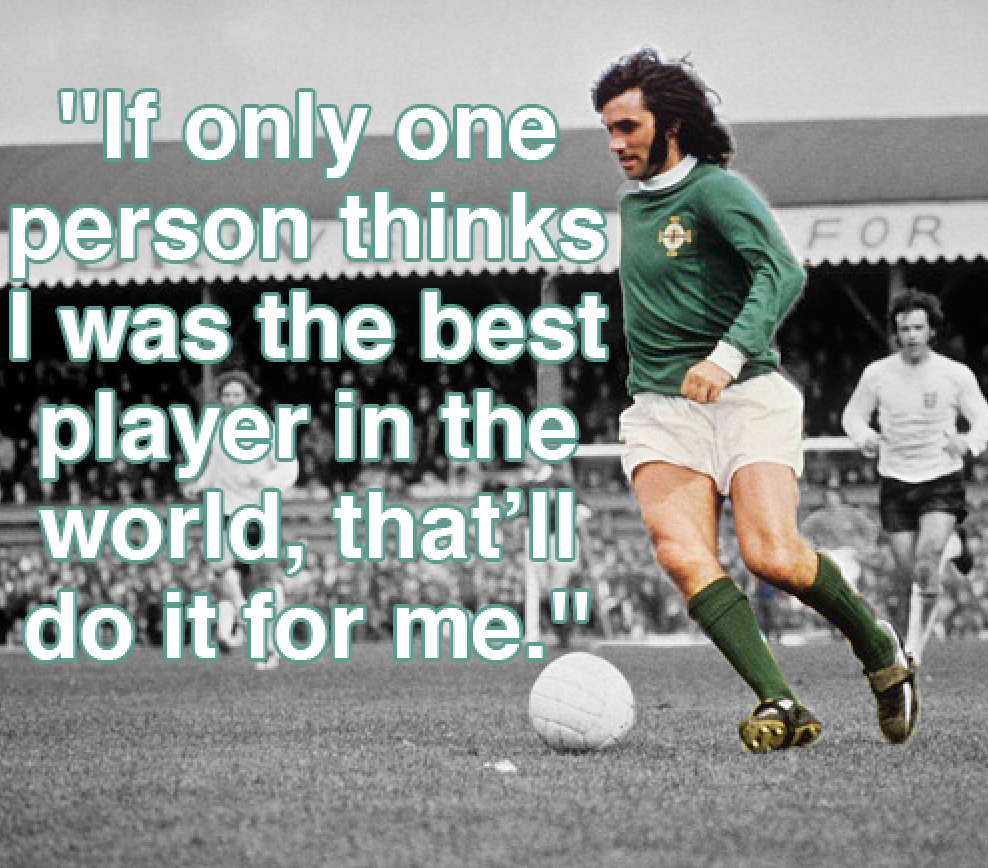 As today marks the 10-year anniversary of George Best's passing, it is unquestionable that his legacy lives on and has been the catalyst for footballing success in Northern Ireland.
Having started his career at Cregagh Boy's Club in Belfast pre-1961, Best jetted off to Manchester United where he represented the club on 470 occasions, scoring 179 goals. At international level he represented 'our wee country' on 37 occasions, scoring 9 goals.
Best's career at international level was highlighted by an outstanding individual display against Scotland at Windsor Park in 1967 when he single-handedly destroyed the opposition with a breathtakingly skilful performance. He made his Northern Ireland debut back in 1964 against Wales alongside Pat Jennings who paid tribute to the superstar by stating:
"As soon as I saw him, I knew that this was a special talent. He was not only a fantastic player; to me he was also a fantastic bloke."
Having received numerous esteemed tributes over the years, George Best was regularly praised by those he rubbed shoulders with. Sir Alex Ferguson described him as 'fantastic', Pele called him, 'the greatest', and Sir Matt Busby instructed his team to simply 'give the ball to George'.
With football now flourishing in Northern Ireland, it is a fitting tribute to one of the greatest ever players.
George Best
22 May 1946 – 25 November 2005