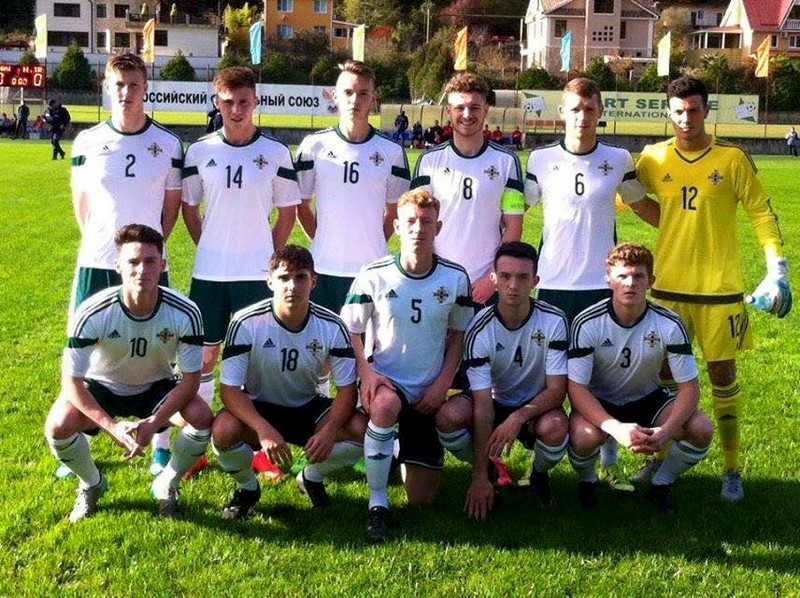 Captain Ben Kennedy put Northern Ireland 1-0 up on six minutes and the team took the game to the hosts of this UEFA Under 19 Championship qualifying tournament.
Northern Ireland came close to getting a second but Kennedy watched his strike hit the woodwork on 22 minutes.
Northern Ireland hit the woodwork a second time on 40 minutes, this time from a Thomson freekick.
Russia grew into the game in the second-half after making two early substitutions, and on 74 minutes they found their equaliser through Mironov.
Both teams had chances right up until the final whistle but it ended Russia 1 Northern Ireland 1.
Northern Ireland now have four points from two matches and play their final match against Slovakia on Monday.