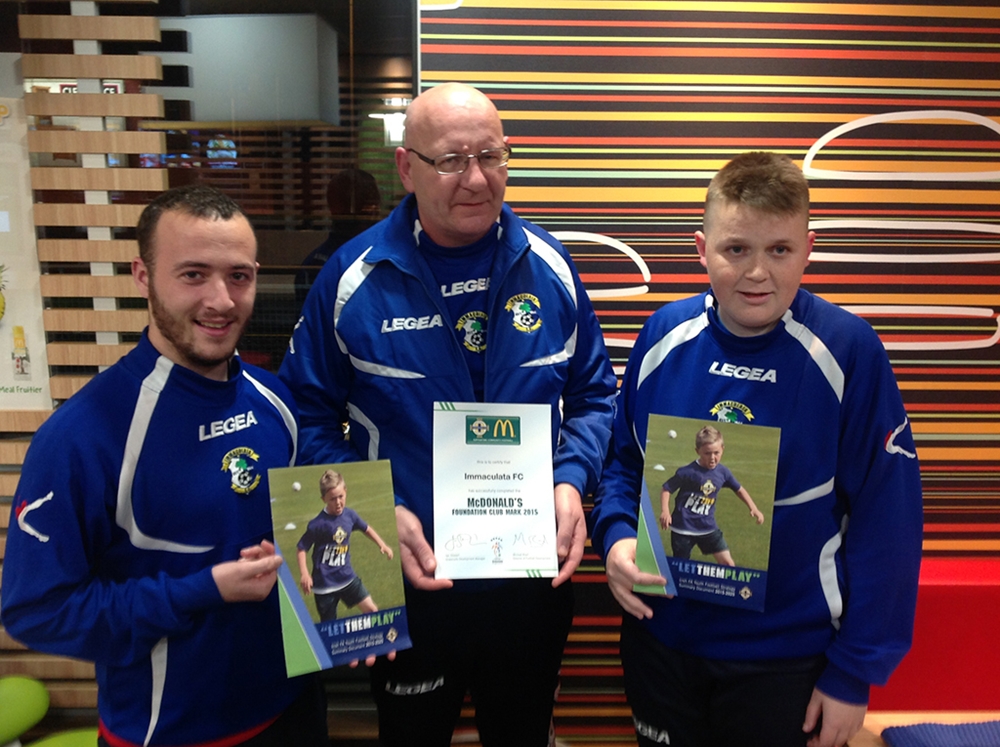 Immaculata FC can now reassure parents and volunteers that the club has successfully demonstrated good practice and minimum operating standards that will assist the club to grow and raise coaching standards.
Included in the scheme two, coaches,Jonny Kerr and John Quinn. Worked with our development officer over six coach mentoring sessions and helped identify two club coaches to benefit from the coach education bursaries.
If your club is interested in the Foundation club mark scheme then contact your regional grassroots development officer.