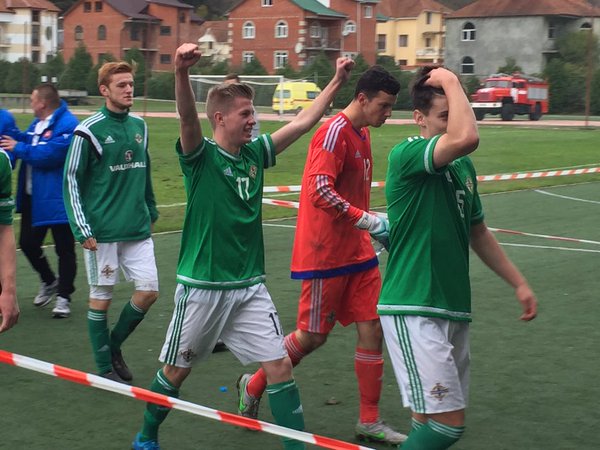 The side went into the game knowing that a point would be enough to guarantee a place in the Elite Round after starting the tournament very strongly. Ben Thompson struck the crossbar from a free kick as Northern Ireland looked to take the lead. However they went behind in the 26th minute as Slovakia scored through Laczko.
The second half got underway with Northern Ireland looking the more threatening of the two sides as Shevlin and Paul both came close to an equaliser. Again however it was Slovakia who scored in the 89th minute as Northern Ireland pushed in search of an equaliser.
But as the final whistle went both sides were celebrating, as Russia drawing against Norway meant that Northern Ireland finished second and progressed to the Elite Round.