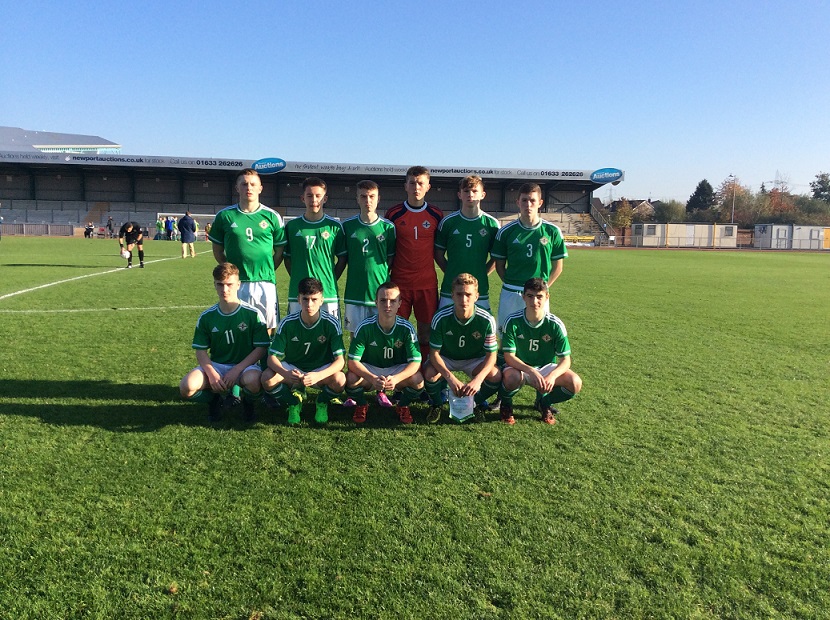 The Republic threatened first after 16 minutes when centre back Kevin Healy met a free kick by Aaron Bolger but his powerful header was well held by Oliver Webber. Three minutes later a neat interpassing movement sent Aaron Connolly in the clear but again Webber was equal to the task saving his low drive.
Northern Ireland's best attack came after 22 minutes as right winger Harry Robinson outpaced the Republic defence but his fierce shot was deflected over the bar. From the resulting corner the ball fell to Josh Tipping but the striker saw his shot cannon off the upright and be scrambled away.
Soon afterwards Reece McGinley had the ball in the net but was adjudged to be marginally off side.
After the interval the Republic started strongly and James Jennings grazed the upright with a shot from the edge of the box.
McGinley was causing problems for the Republic defence and after a mazy run the winger sent over a deep cross to Ethan Galbraith but the substitute's volley flew inches past the post.
In the closing stages the Republic applied strong pressure but could make little impression on a solid defence in which captain Luke Ferguson was outstanding.
Northern Ireland: Oliver Webber, Sean Wallace, Aaron Donnelly, Keith Kearney (66), Luke Ferguson (c), Jordan McEneff, Josh Tipping, Reece McGinley (63), Harry Robinson (52), Niall Owens (40), Caola Boyd (63). Subs Barney McKeown (40), Ethan Galbraith (52), Jack Chambers (63), Leo Brown (63), Ethan Warnock (66).