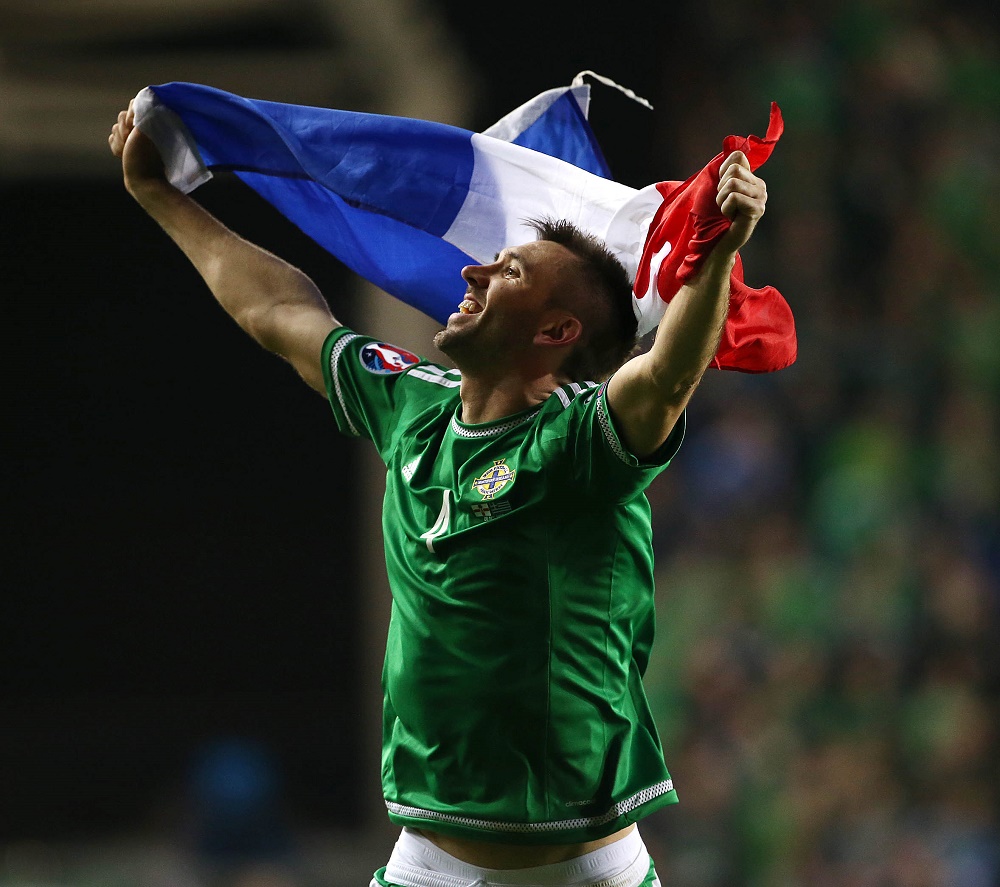 The decision follows discussions between the Irish FA and UEFA this week.

The Irish FA is collating a priority booking list based on two factors - block bookers who renewed their tickets following the World Cup 2014 qualifying campaign and tickets purchased throughout the EURO 2016 qualifying campaign – i.e. campaign cards, single home and away match tickets and friendlies.
Supporters who apply for one ticket will have a level of priority based on their own purchases, while fans who apply for two tickets will have a shared priority allocation.

For example, if a block booker who applies with another block booker then both remain at the level of priority that they would have had if they had been applying as individuals.
However, if a block booker applies with a supporter who hasn't attended any Northern Ireland games in recent years, then the priority points will be divided between both.
Due to UEFA rules, if the application system had been limited to one, under 18s would not have been able to purchase tickets due to the application being a legal agreement. This would have meant that junior campaign card holders would have been excluded from the process. We currently have over 500 junior campaign card holders.
This way forward means that supporters can choose to apply for more than one ticket, it means that block bookers under 18 are not penalised, but also significantly it means that those who have supported Northern Ireland throughout the qualifying campaign are given priority to apply.
The Irish FA will work closely with UEFA on the process and have employed two extra members of staff to process ticket information.