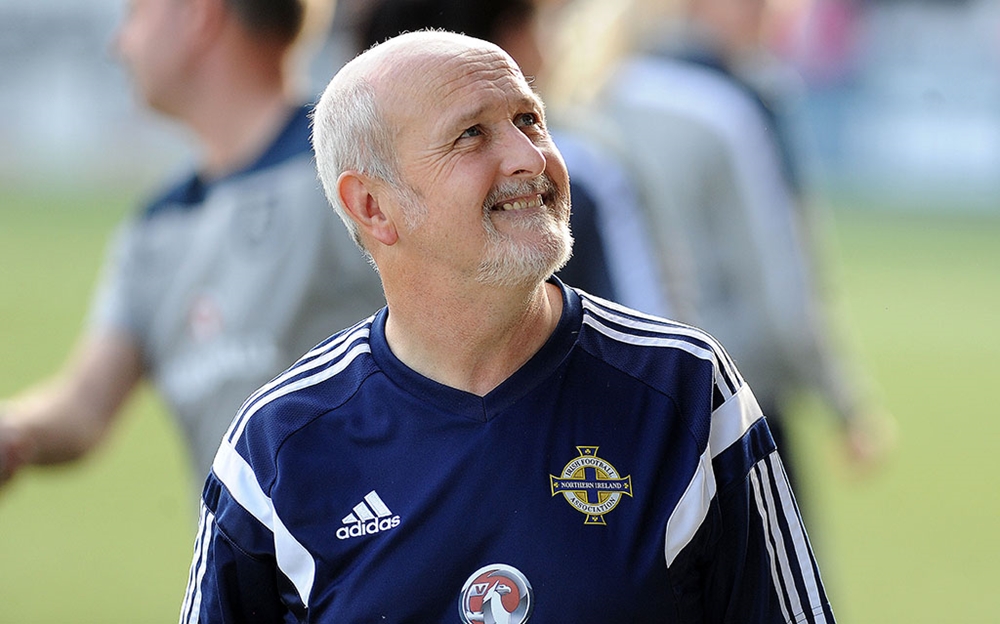 Northern Ireland may have beaten Georgia 3-0 away from home in their opening EURO 2017 Group 6 match but Switzerland are one of European football's form teams.
Alfie says: "Switzerland got to the second round of the World Cup and they are ranked in the top 15 in the world. They have 15 players playing full time and 12 of them are based in Germany. Everyone knows how good the standard is in Germany with teams competing in the Champions League. This game is like an Irish League side going to take on a Champions League side. I was talking biblically to the girls telling them it is like David taking on Goliath. He didn't think – 'look at the size of him' – he thought, 'he's too big a target to miss!' We are going at them and hopefully we can do the Association and the country proud. We have set ourselves the target of getting up to second in this group and to achieve that we have to get a win at home."

Wylie believes increased competition for places in the squad has helped preparations for the game.

He says, "We have been working very hard. We had that great result against Georgia. To keep a clean sheet was very pleasing. We are now trying to push on. We have pluses and minuses in that we have so many players based outside of Northern Ireland. That has meant that it has been a bit disjointed, but they have all come together really well this week. They are all very focused and we have 20 hungry players, we have competition for places and they seem to be thriving on that.

"There is a great buzz around Northern Ireland at the moment. Michael O'Neill has achieved fantastic things with the men's squad. We hope that people will come out and support the women and cheer on the green and white army on Friday night.
The game is at Mourneview Park, Lurgan, KO 19:30 and the match has no entrance fee.