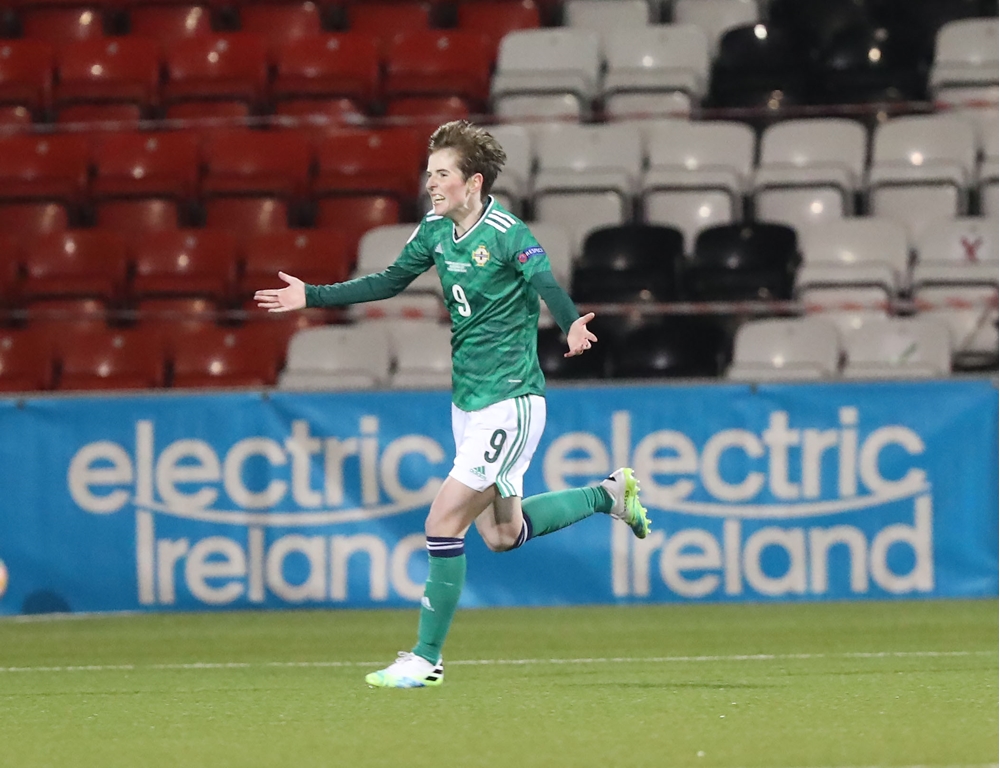 A series of alterations to the Irish FA's Articles of Association were approved at an Extraordinary General Meeting (EGM) hosted at the National Football Stadium at Windsor Park last night, including a move to increase female representation on the Irish FA board.
Irish FA President David Martin, who chaired the meeting, was buoyed by the vote: "This is a great news story for the women's game here and for the Irish Football Association. I am delighted that it was unanimously agreed to agree to a dedicated position on the board for a representative from women's football.
"It's already been an historic year for our senior international women's team who have qualified for the UEFA Euro play-offs, and we now also plan to appoint a full time head of women's football in 2021.
"This reconfirms the dedication to diversity in the Irish FA."
The women's game was given an added boost as members also voted to approve the introduction of a girls' youth challenge cup competition. 
Other changes including a reorganisation of the referees' committee and added flexibility for leagues across the pyramid to apply to the Irish FA to move the start and end dates of their season:
"This will give the clubs flexibility to apply to the Irish FA to move the start and end dates of their seasons," said Martin. 
"It will hopefully assist the NIFL Premiership clubs in their preparation for European competition.
"It's the Irish FA's desire to try and improve our co-efficient and move into the top 40."