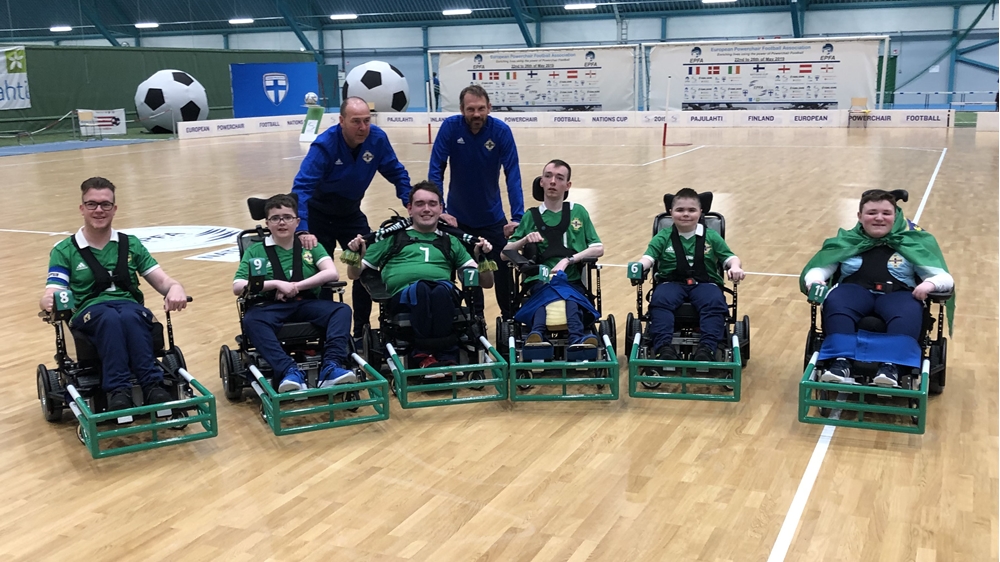 The Irish Football Association and Irish FA Foundation are marking and celebrating International Day of People with Disabilities today by showing how disability football is evolving within Northern Ireland.
In a series of stories on the Irish FA website and the association's social media channels various aspects of disability football here will be highlighted.
There's a feature on the rise of Powerchair Football, especially on the international stage. The sport's progress has been charted by Scott Hilland, the captain of the Northern Ireland Powerchair Football team.
And there's also a story about Dylan McCready, a goalkeeper who has just been named as the Irish FA Foundation's Football For All player of the year for 2020.
In addition the work of two clubs who embrace inclusivity is being featured: Greenisland FC/Greenisland Bears and Coleraine Strikers, who are run by the Harry Gregg Foundation.
Finally, Jordan Walker, captain of Northern Ireland's Cerebral Palsy team, has urged young people with CP to embrace the beautiful game. The story features the exploits of his international team-mate Charlie Fogarty.
If you or someone you know has a disability and would like to play football then please contact Alan Crooks, the Irish FA Foundation's Disability Football Development Manager, at alan.crooks@irishfa.com.
There are currently more than 50 clubs across Northern Ireland providing opportunities for those with a disability, from weekly coaching sessions to competing in the Irish FA Disability League.
The Irish FA/Irish FA Foundation also provide international programmes for players with a Learning Disability or Cerebral Palsy as well as wheelchair users.