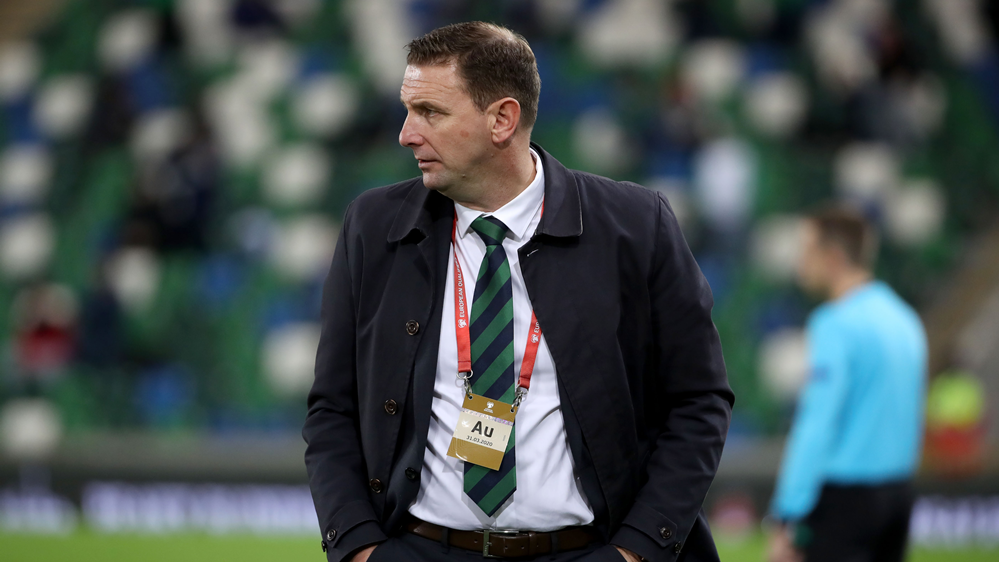 Ian Baraclough insists Northern Ireland will be "fully prepared" for next year's European qualifiers for FIFA World Cup 2022 in Qatar.
The Northern Ireland manager admitted his side face a tough group in the qualifiers but he is confident his players will be hungry to do well against Group C opponents Italy, Switzerland, Bulgaria and Lithuania.
He pointed out: "It is going to be tough, however I expect us to be fully prepared when the games come around. Between now and March I will be keeping tabs on the players to make sure they are all OK. I expect there to be a real hunger among the group to do well in these qualifiers.
"The qualifying group could have been more difficult. There are no massive journeys and that's a bonus. We are in a five-team group and that's what we would have favoured."
Baraclough said Italy were one of the top international sides in Europe, adding that he did not expect to get an easy team from Pot 1 in today's draw in Switzerland. He also noted Italy, the top seeds in the group, have "fantastic players".
He insisted Northern Ireland could take heart from their World Cup play-off matches against Switzerland back in 2017, when they narrowly lost at home and drew away. "It will be tough to go to Switzerland to get a result but we have nothing to fear," he said.
Switzerland were drawn from Pot 2, while Northern Ireland were in Pot 3 for the draw in Zurich. The Bulgarians were in Pot 4 with Lithuania in the fifth pot.
Baraclough said Bulgaria and Lithuania will be tough opponents. He said the Bulgarians were one of the better teams in Pot 4, while he admitted not knowing much about Lithuania's fortunes on the international stage of late. 
"Eastern European opponents are notoriously tough but we will be ready for them," he promised.