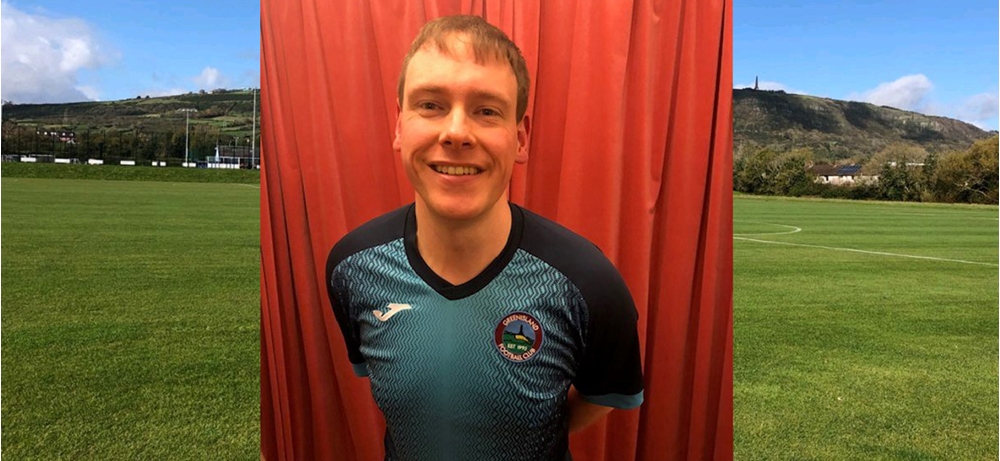 Greenisland FC, formed in 1995 in the town of Greenisland in Co Antrim, have seen their disability football section thrive over the past 18 months.
They started with one U11 boys team, however 25 years later they provide opportunities for youth, both male and female, senior men and women's teams, over-35s and disabled players.
The club also run outreach programmes in the local community and have a comprehensive support section, including medical, social and mental health expertise.
Last year they launched Greenisland Bears, an inclusive section aimed at those with a disability.
Coach David Doherty says the Bears have made a positive impact on the club as a whole and within the Greenisland community.
He explained: "Greenisland Bears provides a football community specifically adapted for boys and girls with a disability and also provides a coaching opportunity for myself, a lifelong football fan with a disability.
"I was first contacted by Greenisland FC in January 2019 to help plan and develop a disability football branch of the club.
"After meeting with the coaches and local schools for the disabled we knew a supportive, social and physical environment centred on inclusive football would be embraced by the community. At Greenisland FC we believe football is for everyone."
The Bears' first training session took place in June 2019 – and the Bears coach has been delighted with the progress made since then.
David pointed out: "Within the first few weeks I could see the positive impact that the football sessions were having. Improvements in physical fitness came first for the kids, confidence began to grow next and then the development of their football skills. It was fantastic to see these improvements and to be involved.
"It wasn't just the coaches noticing. We had great feedback from parents, telling us that the Bears was becoming a highlight of the week for their child, and their increasing confidence could be seen off the pitch."
He explained all the coaches at Greenisland FC are volunteers and are happy to support and be supported by the community.
And he added: "Helping and connecting people is very important to us and what football should be about.
"We hope to continue growing the Bears as a group, promoting disability football, and we want to meet other groups and communities for friendlies in the future."
Image: David Doherty is delighted with the progress made by Greenisland Bears.